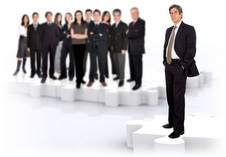 Monetizing your blog to a substantial figure is the ultimate blogging dream. Marketing strategies to make this happen need continuous brainstorming and efforts. However, affiliate marketing remains bloggers' first choice for monetization programs.
The question of the moment is how effectively can affiliate programs contribute to your blogging success.
I share here the tips I used to achieve blogging success through affiliate marketing on my discount coupon blog that features carbonite and sittercity discount codes.
Switch to Audience view
Blogging is a very involved process, yet sometimes the lack of direct interactive involvement with the target audience can make the process very limited to a personal view. Think about why a visitor will visit your blog. What will drive them to you; the content alone will not always be enough.
You can add benefits or interesting contests but these will not help your blog monetization. Affiliate programs are the solution to your dilemma. Your visitors can get info and purchase relevant products from featured ads and you get monetization due to increased sales from featured affiliates in your blog.
Honest reviews vs. Random affiliate product recommendations
When it is your blog featuring affiliate programs, your readers are going to dwell on your words about the affiliate product to judge it before purchase. You can take two courses of action in this regards. You can either take up random products as affiliates, feature them in your blog, and talk about their pros and cons leaning on recommending the product.
Or instead, you can take the time to research the affiliate before signing with them, choose products more relative to your niche experience it first hand and talk about your honest opinion of the product to your readers. In the first stance, you will have a broader affiliate area, but inconclusive target audience and probably an impact on your subscriber base over time.
In the second stance, it will take more time to build up affiliate programs but niche concentrated audience numbers will increase steadily resulting in more sales over time.
High quality standards
You network with professional bloggers, blog networks and even niche A-list bloggers in the course of establishing your blog. However, ultimately you decide the style and standard level of your blog. When it comes to your affiliate programs, do figure in your readers' opinions in setting the level of quality standards that you would allow to be featured in your blog.
Consider neat link tricks to boost affiliate sales
Affiliate ads need the readers to click and then be interested enough to purchase the product. You must place banner ads in your popular pages but that is not enough. Context linking is the hottest linking method that ensures an increased level of sale success. Your visitors come in to check out your blog posts.
In course of their reading if they find relevant links to offers or products that might boost their interests, it is only natural that they will seek these offers out. Also, consider link placement when you are strategizing featured affiliate programs in your blog. You can literally track out your page hot zones and concentrate your banner as well as link ads in these positions, where they are likely to get the most hits.
Boost Traffic to Boost Sales
At the heart of the whole blogging success with affiliate marketing process, traffic lies in an indisputable position. All your traffic boosting techniques, including SEO, SEM and fabulous content development; indirectly affect your affiliate programs. You can promote your affiliate programs but without the complete dynamics of blog promotion and subscribers increase; you will not make any significant headway in breaking out even with the affiliate sales.
Keep your options open with multiple revenue streams
Every successful monetization plan requires patience and usually has a risk factor attached to it. If you are intent upon generating a target income out of your blog, it is prudent to keep your options open with a choice of more than one revenue flow-outs.
Affiliate marketing is a competent and important revenue generator for your blog. However, this does not mean that you need to stifle other relevant options such as Adsense, Multiple Sponsors, Paid reviews etc.
At the end of the day, your blog's success is not completely dependent upon Affiliate marketing. The blogging process has so many aspects that it is almost a wonder if you can concentrate exclusively on just one. However, ignoring Affiliate marketing completely, will be a disaster. Especially, if you have a target incomes figure in your sights.
Jane also writes about carbonite and sittercity discount coupons and wishes to share the following coupon deals with you: carbonite discount codes, sittercity discount code.