When I first turned to the Internet to market my MLM opportunity, I needed to get my hands on a complete, one-stop training program to help me understand Internet Marketing and how I could really leverage the Internet to make money online.
I came across a Mike Dillard Traffic Formula 2.0 review after searching Google, and to be honest all it was a a thinly disguised sales pitch.  What I offer here is a critical review of Traffic Formula 2.0, the pluses and minuses and most importantly for you, who should buy it and who shouldn't.
When I bought Mike Dillard's Traffic Formula 2.0,  I was a complete newbie to Internet Marketing.  And I didn't know much about Dillard, either.  My sponsor recommended I purchase Mike's Magnetic Sp0nsoring Eb00k, and I immediately knew I had a treasure in my hands.
Magnetic Sponsoring was so full of new concepts and ideas that had never occured to me, it was well worth the small price.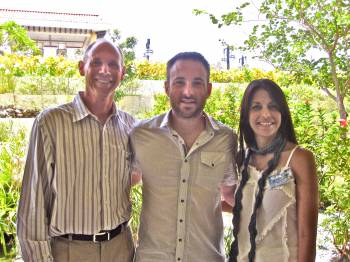 I knew that Mike was a person who overdelivered on his promises.
So when I came across Dillard's more extensive training, Traffic Formula 2.0 I was intrigued.  I read the reviews and, based on my previous positive experience with Mike, I decided to take the plunge and purchased the course.
I wasn't sorry.
What's in Traffic Formula 2.o?
Here are just some of the modules that you will find in TF2.0:
The Traffic Formula 2.o Nerve Center – here Mike gives you step-by-step instructions in how to create a blog that will pull traffic, attract customers and brand you as an expert.  It includes how to set up and customize your blog for maximum performance and transforming it into a Marketing "Nerve Center".
The Content Creation Factory

– where to find blog topics, how to boost your credibility and 3 strategies for getting others to create content FOR YOU!  Includes copywriting secrets from Mike and his expert copywriting colleagues.
Nerve Center Traffic Generation Basics – how to promote the launch of your blog and ongoing blog promotion strategies.
SEO for Non-Geeks – SEO basics to get your blog found easily on the search engines without paying a lot of money.
Social Media Traffic and Video Marketing

– Facebook, Twitter, YouTube and more… how to use the social sites the RIGHT WAY to get fans and customers.
Paid Traffic Basics – little known paid traffic strategies for getting more traffic and customers to your blog at a very low cost.
Mike's Formula for Getting More Reps into your Primary Business
Bonus Video – I can't reveal the content, but it's worth about a million dollars to Mr. Dillard (seriously).
The Positives and Negatives of Traffic Formula 2.0
On the good side:
TF 2.0 is the perfect training course for someone who wants a

complete overview on how to market effectively on the Internet

.  It covers a wide range of methods and strategies in sufficient detail that you can then decide which strategies resonate best with you as a marketer.
The organization of the course is simple and clean.  Each module consists of one or more videos that are easy-to-understand and presented in a manner that

even those with little experience will understand AND BE ABLE TO TAKE ACTION on what was learned

.  This last part is most critical.
By the end of the course, you should have your own Nerve Center (You, Inc. blog) in place, live on the Internet and attracting lots of traffic, prospects, and subscribers.  There is nothing left to chance…

everything is laid out for you

.
You will learn basic Marketing skills that are essential to your survival in Internet Marketing… copywriting, SEO and paid advertising.  These skills will

make you more valuable to your prospects

, which always translates to more money in your pocket.
The Down-Side of Traffic Formula 2.0
Honestly, there isn't much that I didn't like about TF2.0 and as expected, Mike Dillard overdelivered both in terms of the amount and quality of the course content.  His Bonus Video was pure gold for the beginning marketer.
But I believe that TF2.0 fell short in 2 areas:
1.  I purchased the course at the launch, which meant that the modules were being produced as time went by.  There was some delay in the roll out of some of the modules, leaving too long a gap inbetween training (at least for me).  Perhaps this was done intentionally to allow people more time to get their blog (Nerve Center) set up, but I found the time delay to be too long.
Fortunately, for those purchasing the course now, all the course modules are already complete and ready for viewing, so that you can through them at your own pace. 🙂
2.  I would have like some of the modules to be more in-depth in the training.  Perhaps this is selfish on my part and I realize this is more of an introductory-type course, but I would have liked more extensive training in Search Engine Optimization – getting more traffic to your blog for free.   I believe that most people purchasing this course are interested in free traffic generation techniques that will allow them to get more prospects and customers on their blog at little to no cost.
Who Should Buy This Course:

those new to Internet Marketing or Attraction Marketing techniques who are interested in creating a self-branding blog that will generate leads and sales for their Network Marketing opportunity.
anyone who wants to learn the basics of Internet Marketing and Attraction Marketing and who wants to be able to apply their new knowledge immediately.
anyone who wants to learn directly from one of the foremost experts in Network and Internet Marketing, Mike Dillard.

Who Should NOT Buy This Course

This course is probably not the best for experienced marketers who already have a blog or Nerve Center that is getting lots of traffic and attracting targeted prospects.
If you are on an extremely tight budget, this may not be for you.  It's priced very reasonably for the quality and extent of the content, but premium content comes at some cost.  After all, you get what you pay for!
Grab a Free DVD From Mike Dillard 
To get more information on what TF2.0 can do for your business, be sure to grab Mike Dillard's FREE DVD.
If you enjoyed this post, please SHARE with your favorite Social Circle of Friends