Are you struggling in MLM and ready to quit?  You're not alone.  
In fact, 98 people out of 100 have felt the same way at one point.
Like us.
That's the bad news.  
The good news is that you can turn your MLM business around without quitting or finding a new company.
 It's possible because we did it.
So can you.
This was us just 2 years ago… any of it sound familiar?
We purchased expensive leads from "reputable" lead collectors only to find out that our "leads" were unsuspecting victims who hated the idea of anyone interrupting their lives with another "opportunity" to make money.  What a disaster.
The thought of picking up our 10 ton phone to call an unsuspecting lead was enough to make our blood run cold.
We just couldn't understand how others in our company were having all kinds of success when we couldn't figure it out.
We were miserable, struggling in MLM BIG-TIME and READY TO QUIT!
The Problem was FOCUS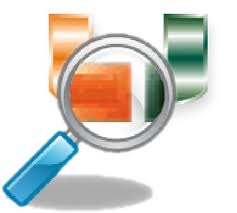 As it turned out, our struggles in MLM were mostly due to our FOCUS.  We were working hard on our business, just not on the right things.
Here's the biggest mistake that most MLM Marketers make, especially in the beginning:
They focus on their MLM Company, not on THEMSELVES
WOW!  When we figured that out, it changed everything for us.
People don't join MLM Opportunties… they Join YOU!
Our biggest mistake is that we started every prospecting call telling people all about how great our company was, how great the leaders were and how terrific the comp plan was.  You know what they heard?
BLAH, BLAH, BLAH.
We were getting nowhere.  We were struggling so badly in our MLM that we  were ready to give up.  Seriously.
Luckily, we met a guy at one of our training events who helped us turn the focus away from our company and on to ourselves.  
We were telling him about our struggles, and he asked us two simple questions:
Why should anyone join YOU?  

What do you have to offer?
Here's the answer:
When you shift the focus from your opportunity and it's features to what YOU have to offer to your prospects, things change quickly.
When you educate yourself and make yourself more attractive, everything comes together and your MLM business actually becomes FUN!
When you work on building YOUR skills and YOUR influence as a leader, people are naturally attracted to you. After all, they are looking for someone who can SOLVE THEIR PROBLEMS.
Someone who can take them away from the miseries of their life and lead them to the life of their dreams. Is that you? It can be if you work on becoming someone who can Lead and Influence.
Until next time,
This is the system we use to generate more leads, cash flow and attract more signups for our business… especially for you if you're building your business Part Time!