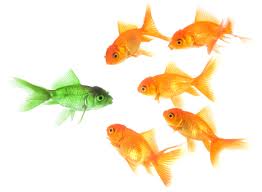 We've all been there.
You want to get noticed by a certain "guru" or expert that could help you really grow your business if only you could get their attention.
You're desperate to get the attention of that person who could become your perfect mentor.
But how do you stand out from the crowd?
It seems that so many times these people are inaccessible.
Not anymore.
I've discovered 5 ways to Get the Attention of that Guru and all of them are Free!
 I recommend you do all of the following:
1.  Become a Social Media Fan
Befriend them on Facebook, join their FB Group, follow them on Twitter and Linkedin…. be all over their social media pages.
 Become a presence simply by posting comments and questions on their social media posts.
 2.  Comment on their Blog Posts
This one is big.
First of all, subscribe to their blogs so that you don't miss a single post.
Once you've read their post, make a good comment AND ASK A QUESTION at the end of your comment.
If they are reading their comments (they probably are), they will likely answer your question and now you've got their attention.
 3.  Get on their Email List
If you're on their blog, chances are good they have an opt in box for a free giveaway.
By filling this out, you will not only get their giveaway but you'll also become a member of their "list".
That means that whenever they send out an email, you'll receive it and you can be the first to know about what they've got going on.
You definitely want to be on the email list of any expert whose attention you covet.
4.  Attend their Free Web Events
Many experts will offer Free Webinars or Teleseminars and you should definitely take advantage of these.
Understand that at the end of these events, some kind of  a product or service many be offered, but that's all part of the game.
You don't have to buy anything if you don't want.
And this is another great opportunity to ASK QUESTIONS and GET NOTICED.
5.  Support Them When Asked
Recently, I have been involved in a blogging contest where my blog is competing with other MLM blogs for top rankings.
I've asked many people to support me by voting for my blog.
So many have voted for me that I am humbled and astounded.
I even got together with 4 other top bloggers to offer an enticement to vote —
[Voting has been extended to Dec 2nd at midnight ET, so you can still vote and get your private invite to this free event]
The point is this —  if you are asked by a guru whose attention you covet to support them in contests or in other ways, make sure you do it, and then
tell them you did it.
Send them an email or contact them on FB or Twitter and say something like,"Hey, just wanted to tell you that I just voted for you.  Good luck."
Quick, painless but you can bet that you got their attention, and their gratitude.
Your Turn
How do you go about getting attention of the "gurus" in your niche?  What has worked (or not worked) for you?
Leave a comment and join in the discussion!