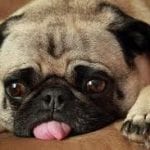 Part Time MLMers have enough time challenges — they certainly can't afford to waste time in their marketing business.
And for some, the BIGGEST time waster of all is…. FACEBOOK!
Facebook is a great way to gain an audience and attract others…. when done correctly.
But I'm seeing over and over again, people who are just looking PITIFUL on Facebook.
NEWSFLASH:  It Doesn't Need to be that Way!
In the video below, I provide 4 solid tips to make every second count on Facebook…
and how to become a LEADER and stand out from the crowd.
So now that you know how to position yourself on Facebook, what now?
How do you find people to talk to, create a connection and ultimately bring up your business?
Here is some great FREE TRAINING for you that will help you understand just how to do this.
You're gonna love it.