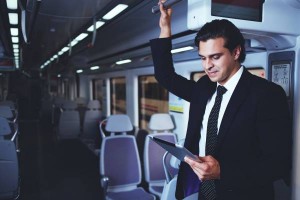 You're busy, I'm busy, everybody's busy!  Life can get ridiculously complicated with family, work, events, chores, and everything else, not to mention trying to build a home business "on the side"!
But for many, this is the exact scenario we face.  
For those of us who choose to build a home business Part Time, whether it be for simply having a few extra hundred dollars each month to make a car payment all the way to desiring to build a 6-7 figure life changing empire, finding the TIME can seem an insurmountable challenge.
I promise, it's not.
I know because I live it every day.  And so do some of my most successful Part Time business owner friends.
You can do it, too… if you understand the SECRET!
Do You Wanna Know A Secret?
There's a secret that every successful Part Timer not only understands, but deploys every single day in their business.
It's total common sense.
I can't believe everyone doesn't use it, it's that simple.
Here it is…
If you're pressed for time…

Learn to work your business in the Nooks and Crannies of your Day!
I told you it was simple.  I told you that anyone could do it.
But the question is…
Are you doing it?
Nooks and Crannies Marketing
So I've started to call this concept "Nooks and Crannies Marketing".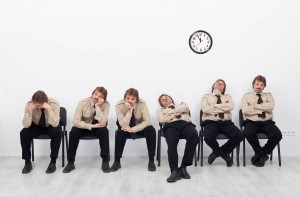 Catchy phrase, don't you think?  
It was a phrase first told to me by my mentor a while back and it just made so much sense at the time.  And I continue to use this philosophy to this day.
"Nooks and Crannies Marketing" means building your business in those small periods of time during your day that most people waste. 
Most people close their eyes and zone out on the train or bus. Smart Part Timers pop in their earphones and listen to mindset recordings, instead.
Most people turn on  the car radio during their commute home from work.  Smart Part Timers use their hand held phone device to call prospects or team members.
Most people angrily wait in line at the grocery store staring the lady in front of them who has 20 items in the 10 items or less Express Checkout.  Smart Part Timers watch a short training video on their phone while they wait.
Most people sit impatiently in the doctor's waiting room waiting for their appointment.  Smart Part Timers pop outside for a minute and shoot a quick video to send out to their list.
There are so many more examples of Nooks and Crannies Marketing, but you get the idea.
Lack Of Time Can Never Be Your Excuse
Bottom line:  Lack of time can NEVER be your excuse for not working on your business.
Lack of time can NEVER be your excuse for giving up on your business and your dreams. 
It's just TOO important.  This is your life, after all!
Go out today and practice some Nooks and Crannies Marketing. Observe your mood and attitude when you've gotten home from a busy day and you already have a bunch of things ticked off your To Do list for your business.  I guarantee you'll feel AMAZING.
Nooks and Crannies Marketing — the SECRET of every successful Part Time Marketer on the planet!  🙂
If you got something out of this post, be sure to grab my Free Newsletter dedicated to helping Part Time Marketers build the business of their dreams.  It's good stuff!
Dr. Bob Highly Recommends…

"Finally, An Easy Way To Recruit People Into Your MLM Business Online – Rejection FREE – Without Wasting Your Time & Money Chasing Dead Beat Prospects & Leads…"<—(click the link)