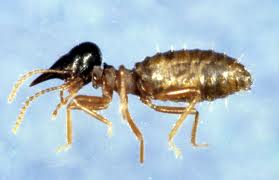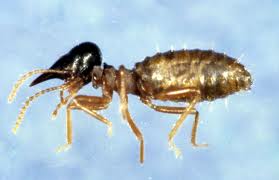 We work so hard to get traffic to our blog and to provide useful content so they'll stick around, but what if you're losing blog readers and don't even know it?
You can bet that if you annoy your readers, de-value them, or show them you're only in it for YOU, they're not gonna send you a message to tell you they're leaving — THEY JUST LEAVE!
And you'll never know why.
I'm not going to bang the drum here about creating quality content, providing solutions, or being transparent and real — these are all things I have preached about in other posts.
I'm not even going to talk about improving your blog navigation, making your posts easier to read, those ultra-annoying popups, or other ways you may be alienating your blog readers.
Been there, done that!
No, what I'm talking about are those little termites that will eat at your blog from the inside, causing you to lose blog readers unnecessarily.
The sad part?  You are probably not even aware of it.
You're losing blog readers and you have no idea why!
How Do You Feel When This Happens?
Have you ever….
Tried to check out another page on a blog and found a broken link?
Have you clicked on a link to a blog and it took forever to load?
Tried to contact the blog owner and never received a response?
If you have, chances are you aren't visiting that blog anymore!
Why?
Because broken links, long loading times, and unanswered inquiries make you look UNPROFESSIONAL at best and UNCARING at worst.

3 Simple Ways to Avoid Losing Blog Readers Unnecessarily
Here's the good news….  It's not necessary to be losing blog readers in this way.
Here are 3 quick fixes that you can do TODAY:
1.  Check your broken links
Broken links are frustrating, both for the reader and the blog owner.  They can make your blog look unprofessional and unattended to.  The problem for blog owners is that your links may break over time and you'll never know it.
You can spend hours checking your blog links over and over to ensure they're working, but that's not a productive way to use your time, now is it?
There's a better way — a very cool WordPress plugin called Broken Link Checker.
I've had this plugin installed on my blog for over a year and I couldn't do without it.  I've set it up so that it checks all my blog's links every 48 hours, emailing me directly when one is broken.
How easy is that?
2.  Make your blog faster to load
Lots have been written about blog loading speed, both here and on other blogs.  In fact, I use plugins such as  WP-Optimize, WP Minify, and WP Smush It to help consolidate files and make my blog load faster?
Here, faster is definitely better to keep even your most impatient reader happy as a clam!

If you want to find out how fast your blog is loading, go to Pingdom, grab a free account, enter your blog URL and test it out.
3.  Become a reader of your own blog
This is one that too many people miss, but it's free to do and so simple.
Experience what your readers experience when they're on your blog.
Go through the process of navigating your blog, subscribing, and opting into your free giveaway offer.
Perform a search and see if it's easy to find what you're looking for.
Use the contact form to be sure it's working.
In other words, BECOME YOUR READER.
I do this on my own blog periodically and there have been times when things went wrong — inexplicably!
One day I suddenly realized that my contact form was not working.  Can you imagine if one of my readers left me 1 or 2 or even 3 messages and I never answered?
Yikes!
Do this exercise periodically on your blog, because if you're having trouble on your own blog, you know your readers are getting frustrated.
Remember this…
A Frustrated Blog Reader is an Ex-Blog Reader!
Takeaways
Seemingly small issues can cause you to lose blog readers unnecessarily.  Things like broken links, slow loading speed, and contact pages that don't work can make the reader doubt your dedication and professionalism.
For a blogger, losing confidence, trust or respect is like taking a poison pill.
To avoid this, test your blog often by acting as your own reader as you move around your blog, and download plugins that will help avoid unnecessary loss of readership.
Suggested Business Resources
Aweber - building your list has never been so important.  Grab your Free Account.
InMotion Hosting - my preferred web-hosting service
Ubersuggest - my go-to resource for keyword research and ideas
TubeBuddy - if you're doing videos, this will be your best friend
Digital Mentors (formerly My Lead System Pro) - lead generation and course creation platform for affiliate and network marketers. Earn while you learn new skills.  Get paid for what you already know.
It's Your Time to SHINE!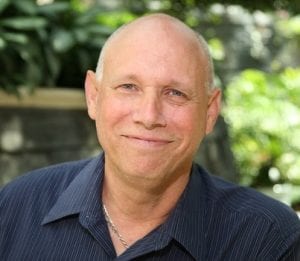 Dr. Bob Clarke
Email: Bob@BobandRosemary.com
Join our Side Hustle Facebook Group
P.S.  Need more leads for your business?  I recommend you start here and learn the fastest way to attract new prospects to YOU with timely strategies that are Working Right Now.
This post may contain affiliate links to products or services that I trust.  This means that if you make a purchase using the links included in this post, I may receive a commission at no extra cost to you.  Thank you for the support!
Recommended Courses To Jumpstart Your Business
Crush Consistency NOW! - if you find yourself lacking consistency in your business, you must own this course!
Focus and Implementation Challenge - learn how to dramatically improve the focus in your business and become an implementation machine!
Part-Time Shortcuts - who says there are no shortcuts to success? This course reveals 4 shortcuts that will cut your learning curve in half.
Part-Time Mastery - if you're short on time for your business, this course is the answer!
Part-Time Profit Machine - my flagship course, this 7-module course covers all aspects of your Side Business, from mindset, time and focus, prospecting, lead generation, building a list and selling to your audience... all using the most time-effective strategies.