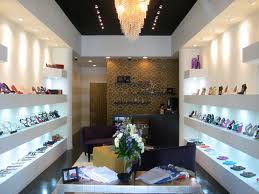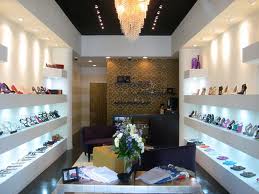 I was listening again to one of my mentor's audio trainings yesterday…
I believe she calls it her Supermarket Training.
It was a short training, less than a half hour, but it was so PROFOUND that I felt compelled to share it with you today.
When I got this concept, it totally CHANGED the way we run our business.
It all comes down to this...
Are You Running Your Business Like a Supermarket or a Specialty Boutique?
No, I'm not crazy… my mother had me tested 🙂
Let me explain.
When Rosemary and I first started in the network marketing industry about 4 years ago, we did what everyone else seemed to be doing…
We joined an MLM whose products we  loved,
And then we tried to CONVINCE everyone we met that they should do the same…
Whether it made sense for them or not.
Our business was like that specialty boutique in the mall that only sells one thing.
It was 100% OUR agenda…
Our way or the highway (most took the highway!)
A few people saw the value that we saw and joined our team.
Most had no desire and ran.
We made a few bucks, but mostly just had a whole lot of vitamins stored up by the time we quit.
Fast forward 4 years…
And the CONCEPT of our home business has totally changed.
We are now a SUPERMARKET.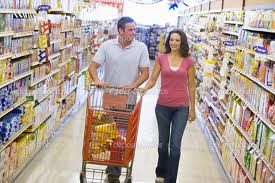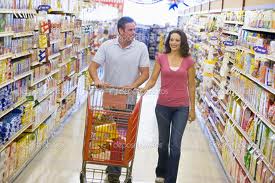 We offer a variety of products that our customers CHOOSE to buy, depending on THEIR needs.
Not ours.
Let me show you what that looks like…

Aisle 1 is for those folks who are looking for a Network Marketing business.  We happen to have one that specializes in silver and gold.

Many people dig that.

Aisle 2 is for people who already have an MLM but are lacking the knowledge or system to generate leads and make some cash.  

We offer this system that will satisfy their needs.

Aisle 3 is for people who don't necessarily want to learn the nuts and bolts of marketing (although the trainings are available if they decide they do)…

But just want to make money online as fast as possible.

This is what we suggest.

Aisle 4 is our education aisle.

These folks are looking to learn specific aspects of network/internet marketing to make them better marketers (and ultimately more money).

We give them this, or this, or even this.

Aisle 5 is our miscellaneous aisle.

This aisle is for folks who need something specific like an autoresponder service, a blogging platform, an online webinar room, or even a suite of tools that solve their needs.

They can find them all in Aisle 5.

You get the point.
Our business has become a SUPERMARKET where we let the client choose what they need and…
We just stand on the other side of the cash register and take the money.
It sounds like total common sense, but very few marketers actually run their business like this.
Here's the best part…
When you use the Supermarket Concept in your business, selling becomes practically STRESS FREE,
Because no longer are you trying to CONVINCE people to buy.
You're simply an ADVISOR, helping them choose what's right for them.
HUGE difference.
If you liked this training,  you should jump on our list — there's TONS more where this came from! 🙂