Large numbers of home business owners are finding themselves shifting from a part time to full time business due to the Coronavirus outbreak.  
And while that may seem like a really positive thing (more time for your business), there could be some bumps along the road that you haven't thought of.
I did a video training on this topic as part of my Part Time Pain Clinic video series that can be found in my Part Time to Big Time Facebook Group.
Previous episodes include topics like:
Not Getting Results Part Time?  What am I Doing Wrong?
My #1 Secret for Being and Remaining Consistent
What Should You Look for in an MLM Company?
3 Strategies for Making More Money with Affiliate Offers
Let's Talk About Your Unproductive Habits
If you want to view any of these Free Trainings, simply Request To Join my Facebook Group.
If you prefer to read text rather than watch the video, here are my best tips when it comes to…

Shifting From a Part-Time to Full-Time Business
Most of the people I talk to who are building a side business complain about the same thing…
Not enough time.
Yet, having more time doesn't always translate to getting more done in your business.  In fact, sometimes it can have the opposite effect.
More Time Does NOT Always Equal More Productivity
When I was working my Full Time job and building my business on-the-side, I had my business hours dialed in to the point that I was HIGHLY productive, even when just spending 1-2 hours on my business each day.
And I always found that when I had vacation and much more time for my business, my productivity would take a nosedive.
The simple fact is more time does NOT equal an increase in your productivity.  
Read: 3 Ninja Tactics To 10x Your Productivity When Building Your Side Business
There are several factors at work here, not the least of which is FOCUS.
As I often tell my coaching clients who are Part Time in their business and struggling to get results…
Lack of Time is NOT the Problem;  Lack of Focus is the Problem
Discipline is the Key When You're Full-Time
After I retired, I found myself with more time than ever to grow my business.  I figured I could easily get 10x more done each day.
Wrong.
Here's what happened (and maybe it sounds familiar)…
My day really had no structure.
I knew I had to work on my business but figured I would get around to it sometime during the day.
Often, the day came and went and I didn't get much done for my business.
The Problem:  I was lacking discipline.
The fact is, it's when you have more time than you need that you must be more disciplined.  You must create a schedule and stick to it.
Nowadays, I have my time mapped out and I usually tackle the most important activity for my business first.
In other words, My One Thing.
Bring The Family Into Your Plans
One thing that really helped me get on schedule and be more disciplined when I went from Part Time to Full Time in my business was this…
I sat down with the family each night and found out what they needed from me the next day…
My wife needed me to take her to the grocery store.
My daughter needed me to watch our grandson for a couple of hours.
My wife and I needed to get our daily walk in.
Once I knew ahead of time what the demands on my time would be, I could more easily set aside a couple of hours for business…
AND STICK TO IT.
This one tweak – getting the family involved in planning my business time – changed everything in terms of my activity and productivity.
Get Serious About Your One Thing
I alluded to this above, but when I shifted from a part time to a full time business, it became absolutely essential that I both identify my One Thing and make it the first thing I do for my business each day.
I'm currently doing a free promotion called a Free Focus Session, where I sit down with people 1-on-1 and help them figure out THEIR One Thing and how to implement it in the time they have.
The feedback has been amazing…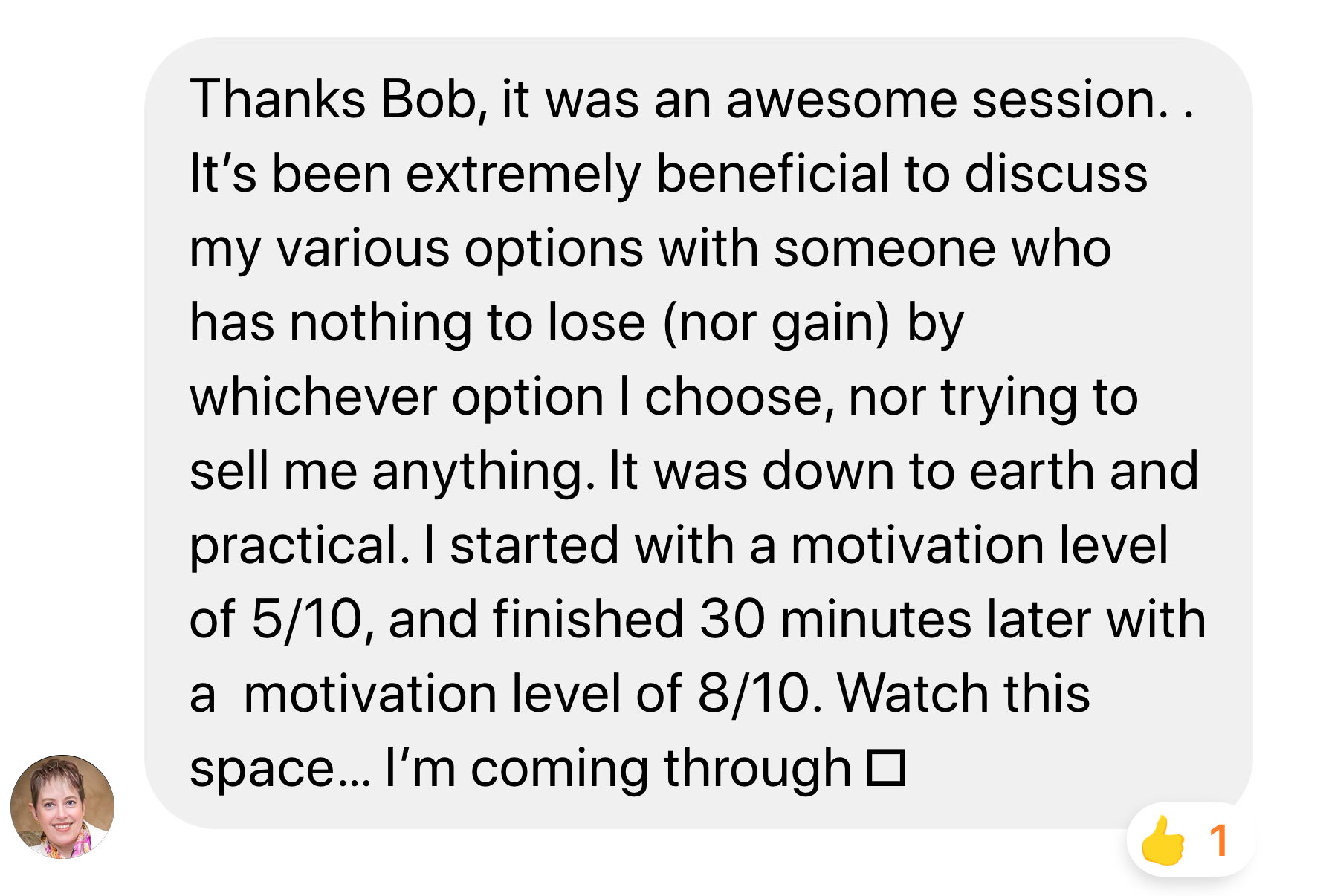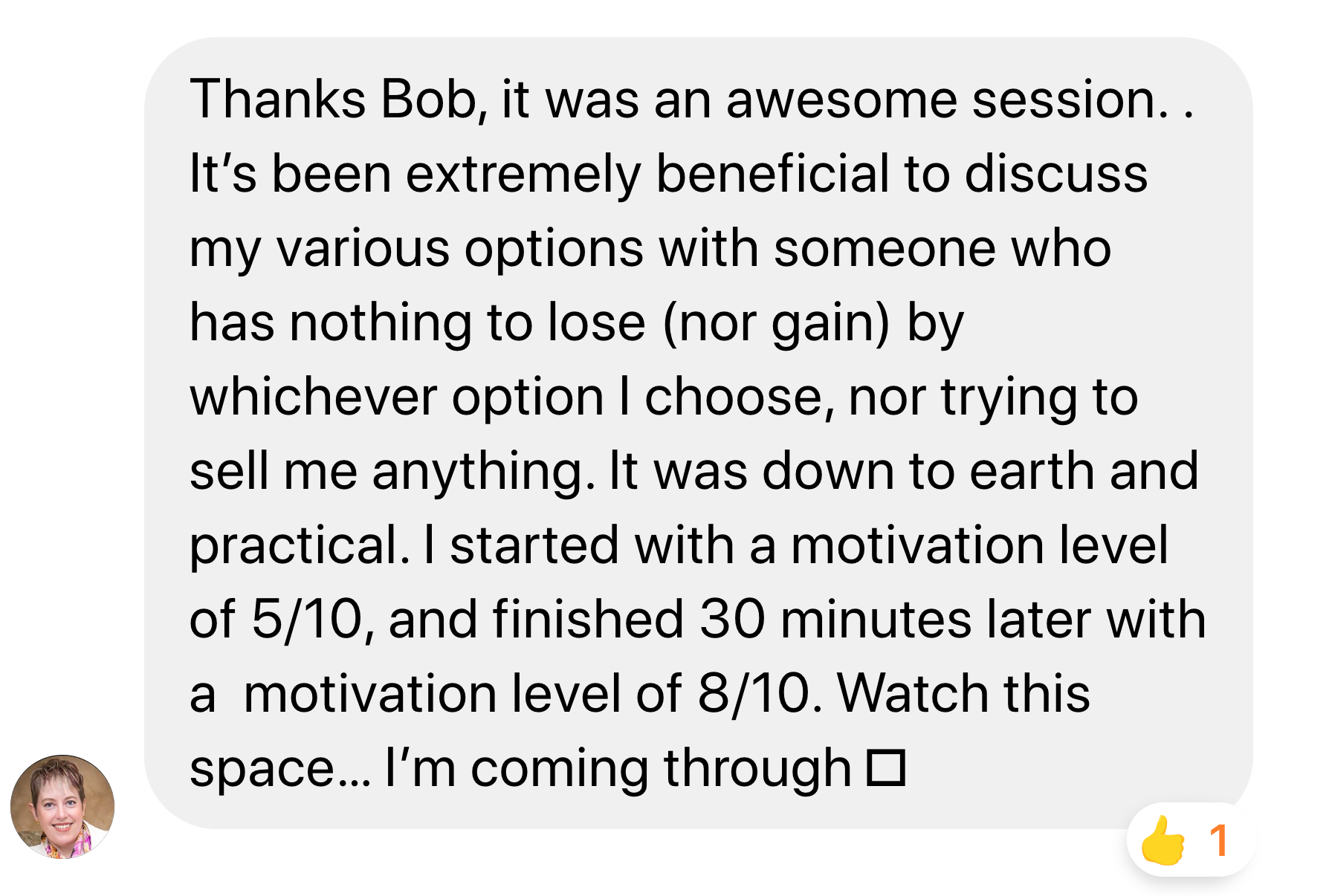 If you'd like to take advantage of this Free Offer (while it's still free), you can find more information at http://FreeFocusCall.com.