"What are you doing after dinner?"
Is this a simple question or is Dr. Bob getting fresh on this blog? (wink wink).
Actually, it's neither.
I have a beautiful and loving wife, so no I'm certainly not getting fresh.
But neither is this a simple question because it involves one of the most difficult transitions for a Part Time Marketer to make.
It's the transition from coming home from working at your full time job to working on your online business.
Obviously here I'm talking about those Part Time Online Marketers that have a full time job, but this same transition can apply to the person who stays at home with the children, offers home care for elderly parents, or otherwise has extensive obligations that puts them into the category of a "Part Time Marketer."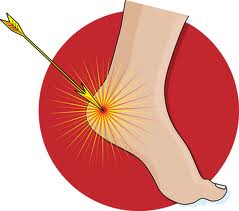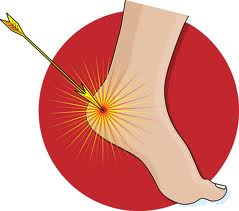 So what makes this transition so difficult?
My Achilles Heel
As many of you  know, I'm a great planner.  I schedule my time, make lists and do everything I can do to be more productive.
But I find that making the transition from my full time job to working on my business at night to be my achilles heel.
[Note:  If you aren't familiar with the term "Achilles heel", this is a phrase that generally refers to a weak point or a place where you are most vulnerable.  For me, this transition time was the weak link in my productivity plan.]
So what makes this transition so hard for me?
See if any of this sounds familiar:
I get up early, work all day, commute home and arrive around 6pm, eat dinner, sit and relax for a few minutes before starting on my business, and then….. SNORE!
My dinner kicks in, my body begins to relax from the stress of the day and I fall asleep.  Not for long, usually.  But it's enough to disrupt my momentum.
Sometimes I just want to be a couch potato!
And then there are all the other minutia of life that takes hold as well… the need to take out the garbage, talk to my brother or sister, do the laundry, help my kids with a problem, clean up.  Most of these things could and should be planned for different times while I transition to work on my business, but sometimes life just isn't that clean, is it?
So in the end, it would be 8 or even 9pm before I would start working on my business.  Since I try to sleep around 10pm, this wasn't enough time to see much forward movement in my business.
5 Practical Tips to Help You Transition From Your Job to Your Online Business
Here are some things that helped me better transition from my job to my online business.  You may find them useful.
1.  Share your plan

I've said this before, but having a plan and sharing it with your family will help get everyone on the same page.  I told my wife that the hour for dinner is our time, no exceptions.  We use that time to talk about our day, our family and whatever else interests us.  But she knows that after that hour, I'm going to get serious about creating our fortune.  She likes that idea!  🙂

Tell your friends and family that you cannot be disturbed during your work-at-home hours, barring extreme emergencies.  That especially means no phone calls or text messages.  This usually works for me.

2.  Find What Motivates You

For me, listening to some inspirational music will help me get motivated to work on my online business.  For you, it might be some motivational reading or watching videos that pump you up.  It doesn't matter — find what works for you and have it available during that critical transition from job to working on your business.

3.  Take Care of Yourself

I mentioned that one of my problems was actually falling asleep after dinner.  As one of my coaches pointed out, maybe I should get more sleep at night…. duh!

So I tried getting to bed an hour earlier and so far it's working.  I feel less tired when I get home and, as an added benefit, I find I'm much more productive!

Get the rest you need, exercise regularly, and eat right.  Take care of yourself and the rest will follow.

4.   Make Your List the Right Way

In a previous post, I wrote about the benefits of creating 2 lists for your business — one a "To Do" list  and another "What I Accomplished" list.  Head back over to that post for more details.

Making a To Do list is truly important for keeping track of what needs to get done, but be sure you prioritize that list.

If you only have a couple of hours to work on your business at night, be sure to put the MOST IMPORTANT tasks first on the list.  These are the ones that will give you the most benefit by completing them.

If you're not sure which task on your list is most important, ask yourself, "How much will completion of this task help move my business forward?"

If you can't answer this question, it's probably not that important a task.

5.  Be Singular in Focus

In one of my earlier posts, I asked you to perform a time audit, to give you an idea of where your time is going.

You should also do a Distractions Audit.  

Figure out what your biggest distractions are and then get rid of them, at least between the hours you plan to work on your business.

Turn off email and put your phone on vibrate (or turn it off if you feel comfortable with that).
If you need to be online to work, have only 1 browser window open — the one you are working on.
No Facebook, no Twitter, no social networking, unless your task involves these social sites.
Be singular in focus.
Your Turn
What problems do you have transitioning from your life to working on your business?  What has worked for you to make this transition easier?
Join the the discussion below by LEAVING A COMMENT.