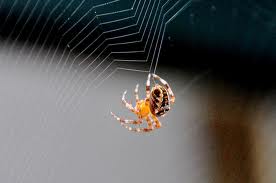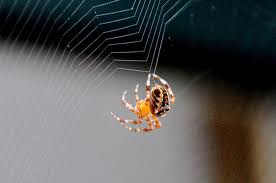 Let me tell you about my spider and what he's taught me about marketing… and life!
Well, he's not exactly my spider.  He lives outside my house, specifically in or around my mailbox.
I've watched this spider every day now for a few months, and yesterday it finally clicked!
I need to be more like this spider in my marketing business.  In fact, I can take some life lessons from this spider, as well.
Yes, let me tell you about my spider…
My mailbox is mounted on the front of my house, right underneath the porch light.
A few months ago, each morning when I went to retrieve my mail I started noticing a spider web running from the light down to the top of the mailbox.
Only a few strands at first, within days I would find an intricate web woven from the mailbox to the light.  Within the web, I could see moths, bees, and various bugs helplessly caught and immobilized.  Some we dead, some were struggling in vain to get loose.
It kind of grossed me out.
Not wanting to offend my mailman or my neighbors, I decided to remove the web and all it's occupants.
The next morning, as I went out to get my mail, there it was… the web was starting again!  Just a few strands at first but once again a fully functioning web within a few days.
Didn't this spider learn?  Didn't he know that I'd just wipe out all this hard work again and again.
This went on for weeks and then it hit me —  this spider held the key to success in business… and in life.
What a Spider Taught Me About Marketing
Think about it.  
Do you think it was an accident that the spider chose this specific location to build his web?
I don't.
On one end of the web was my mailbox, a metal stronghold that secured his web and created a magnificent foundation.
On the other end?  The porch light.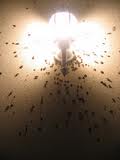 Why a porch light? 
What's attracted to the porch light?  Moths and insects.
What does a spider need to eat to survive?
Moths and insects.
Hmmmm…….
Marketing Takeaway

— understand your "prey", the people who will buy what you're selling.  Figure out where they hang out, what attracts them and that's where you should focus your marketing.
Let's continue with the spider….
Every night, the spider went to work on his web.  At first, it would consist of just a single strand, then another and another.  At this point, he couldn't see the benefits of his work
A single stranded web won't catch anything.
But he didn't stop.  He kept building his web, strand after strand. 
Most of the insects passed through with ease, but finally one got caught up in this simple web.  
Dinner would be served tonight.
Marketing Takeaway

— you will not see the direct benefits of laying a strong foundation to your marketing business until much later.  At first, you must have FAITH that what you're doing will "put dinner on your plate" somewhere in the not too distant future.  

Too many stop when they don't see the direct results of their actions.  

Don't be one of these people.
Now that the foundations are in place, the spider goes about making it stronger and more effective.  He interconnects the main strands, building an intricate web to catch his prey.
One by one he connects the strands until finally his web is complete.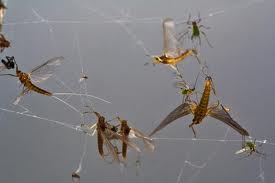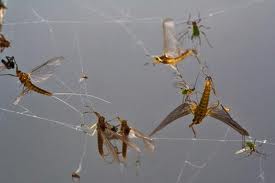 Through consistent effort, he's manufactured a system that ensures he will eat well for the days and weeks to come.
Marketing Takeaway — link together your marketing in such a way to make yourself appear to be "everywhere" on the web.  

Use social media to spread the word and bring your marketing message to life.  

You'll double your "catch" in the form of fans and followers who want learn more about you.
So What Did the Spider Teach Me About Life?
When some dumbass comes and knocks down everything you've done with one swipe of the hand (think Google and YouTube slaps), this is the time to regroup and rebuild better than ever before.
When every few days I obliterated the spider web from my mailbox, what if the spider had given up?  What if he listened to the other spiders telling him it was stupid and worthless?
What if he had just stopped trying?
You know where I'm going here…
When something or someone stops you from moving forward, don't let it stop you.  
Be consistent in your efforts and persistent in the pursuit of your dreams.
Be a spider! 🙂
Your Turn
Are you a spider in your business?  Do any of these stories resonate with you?
Tell me what you think!  Leave a comment below.