This is a very important Part-Time Business Tip and it involves dealing with haters.
No one tells you this in the beginning when you're first starting out (and with good reason), but the fact is that you WILL get haters as you get more successful in your part-time business.
And in fact, the MORE success you realize in your business, the MORE haters will appear.
I don't know why, except maybe to say that misery loves company.
Some people have nothing better to do, but mostly "haters" are people who don't want you to change or rise above the pack.
They're miserable, they're unsuccessful, and most likely, they're jealous that you are getting results and establishing yourself in your part-time business.
So how do you deal with them?
Part-Time Business Tip #1:  Dealing With Haters
In the short video training below, I'm gonna give you my very best strategy for dealing with haters, and especially what you NEVER want to do…
You can get haters coming at you from all aspects of your life…
Members of your family can hate on you for changing and maybe upsetting the dynamics of the family.

Friends will hate on you for becoming a different person.

Co-workers might hate on you because you're doing something they can never dream of.

Other marketers will hate on you for breaking free from the pack and setting yourself apart from them.

Business leaders ("gurus") might even hate on you because they don't want to share the spotlight.

And random people who don't even know you will hate on you because they're miserable and want you to be miserable, too.
So how do you deal with haters?
The best way to deal with haters is to ignore them, as hard as that might be.  Your initial reaction will be to fight back and try to prove them wrong.
You might even want to try to persuade them that you're the one on the right track.
And you may even want to "save" people because you're found a better way for you.
Resist these temptations, they won't work.
The only thing that works in my experience is to IGNORE the haters in your life and in your part-time business.
Don't lose sight of your goals.
Remember your vision.
Keep your eye on the ball.
And keep on going, every single day.
Part-Time Business Tip #2:  What If You're Not Getting Haters?
Chances are good that if the haters haven't shown up, you're not getting enough positive results.
And that's a problem.
If you're part-time in your business and struggling to get results, it's quite likely that your struggles are centered around your time (or lack of it).
If that's the case, Part-Time Mastery is a course I put together just with you in mind.
And if  you think you have your time under control but you still aren't seeing results, you might want to grab my free training, The Part-Time Profit Blueprint
Suggested Business Resources
Aweber - building your list has never been so important.  Grab your Free Account.
InMotion Hosting - my preferred web-hosting service
Ubersuggest - my go-to resource for keyword research and ideas
TubeBuddy - if you're doing videos, this will be your best friend
Digital Mentors (formerly My Lead System Pro) - lead generation and course creation platform for affiliate and network marketers. Earn while you learn new skills.  Get paid for what you already know.
It's Your Time to SHINE!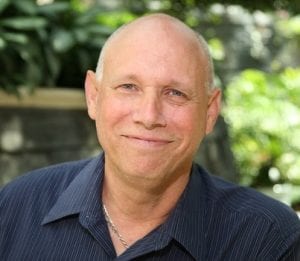 Dr. Bob Clarke
Email: Bob@BobandRosemary.com
Join our Side Hustle Facebook Group
P.S.  Need more leads for your business?  I recommend you start here and learn the fastest way to attract new prospects to YOU with timely strategies that are Working Right Now.
This post may contain affiliate links to products or services that I trust.  This means that if you make a purchase using the links included in this post, I may receive a commission at no extra cost to you.  Thank you for the support!