If you're looking for information on The Mike Dillard Revvenue Mastermind, look no further.
Mike Dillard, author of the famous Magnetic Sponsoring book that changed the face of Network and Online Marketing,  has recently opened a new mastermind and has become the buzz of the industry.
I was one of the original members of the Magnetic Sponsoring system and got to know Mike personally during that time.
So when I heard that he was opening a Mastermind to learn from him and other top marketers directly, I jumped at the chance.
I was not disappointed.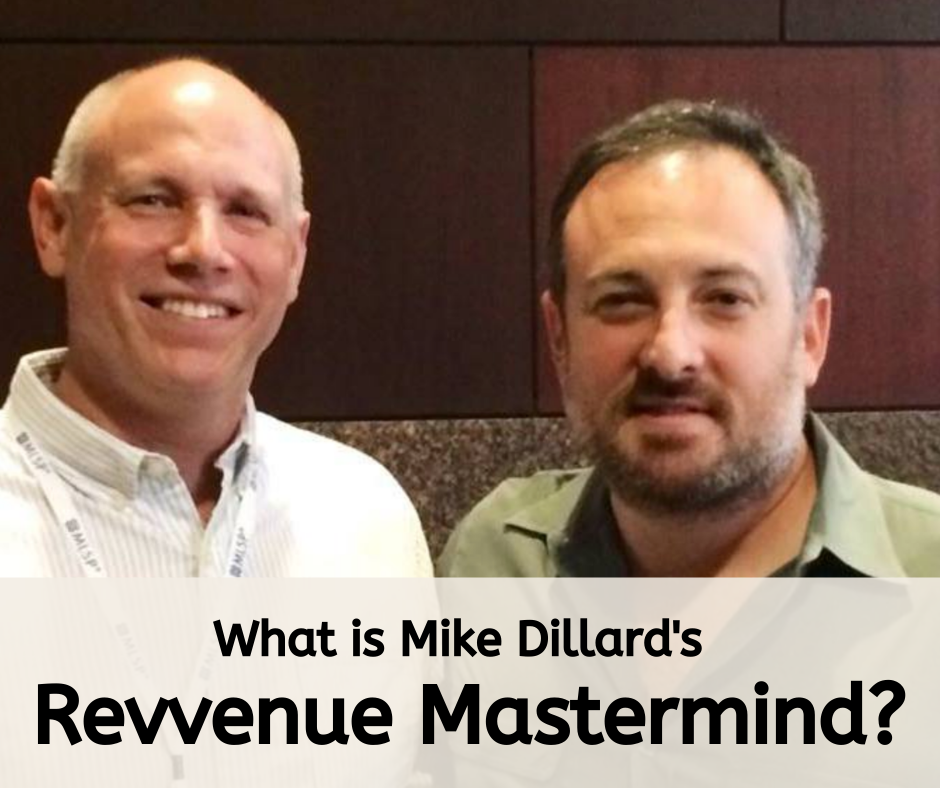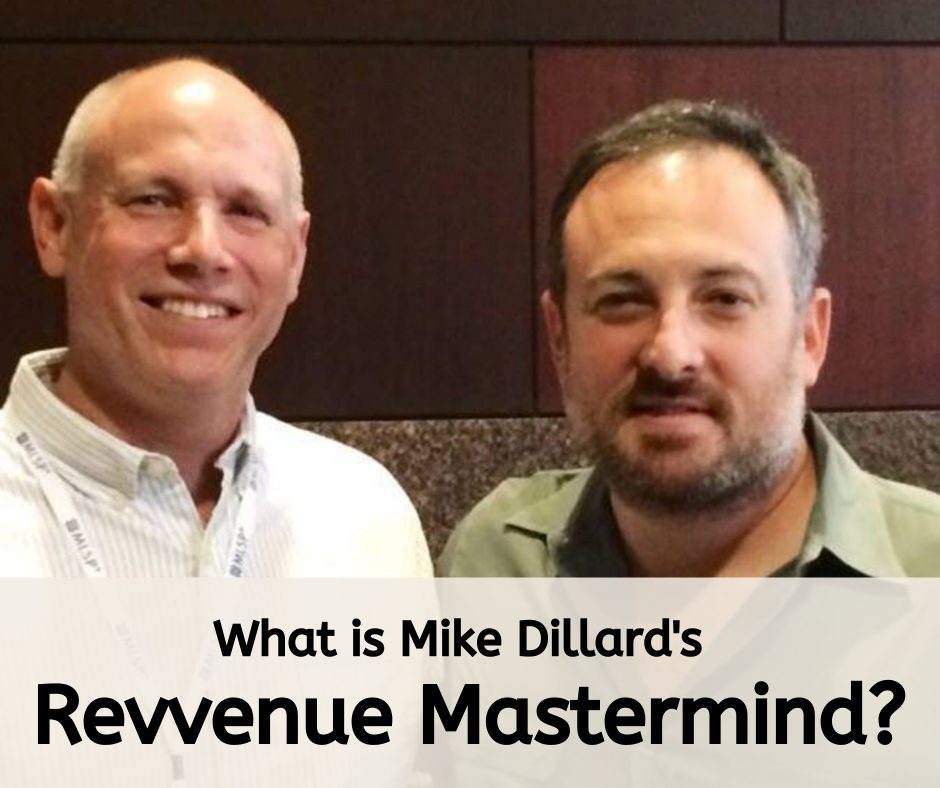 Who is Mike Dillard?
For those of you who don't know of Mike or his accomplishments, he built his first million-dollar business by the age of 27.
Since then, Mike has started multiple companies that have collectively produced over $50 million in revenue and is the host of the Self Made Man Podcast.
As I said earlier, he is perhaps best known as the author of the industry classic, Magnetic Sponsoring which at the time turned the MLM industry on its ear and changed the way many marketers built their businesses.
What is The Mike Dillard Revvenue Mastermind?
The Mike Dillard Revvenue Mastermind has brought together some of the best marketers in the industry,  in an intimate virtual setting where you can network and get to know others who share your passion for entrepreneurialism.
Just a small list of the caliber of the entrepreneurs inside Revvenue include:
Hal Elrod
Diane Hochman
Jesse Jameson
Adam Holland
Brian Fanale
Norbert Orlewicz
Curt Maly
Tim Erway
The list of big-time marketers inside Mike Dillard's Revvenue Mastermind goes on and on.
What to Expect When You First Join The Revvenue Mastermind
Upon joining The Mike Dillard Revvenue Mastermind, you are asked to fill out your profile and indicate your areas of specialty, so that others in the group can find you more easily.
Then, Mike directs you to watch a very important first video that will help you save a bunch of money right out of the gate.
The training is called, How To Manage Your Expenses During a Crisis, with Tim Francis.
Other recorded training in the group includes…
7 Things Every Entrepreneur Needs To Know During a Crisis, with Mike Dillard
How Do You Want to Be Remembered a Year From Now, with Phillip Stutts
How To Generate 10,000 Leads Per Month With YouTube Ads, with Adam Holland
How To Sell More in Uncertain Times, with Ron Lynch
Here are a couple more recorded trainings you'll find waiting for you: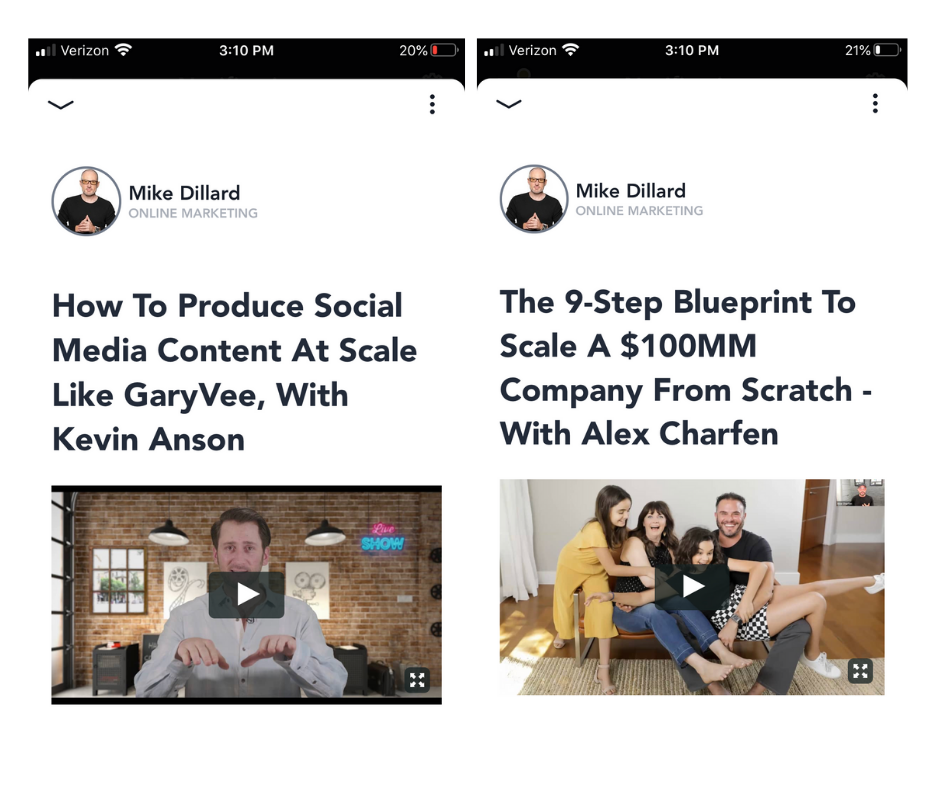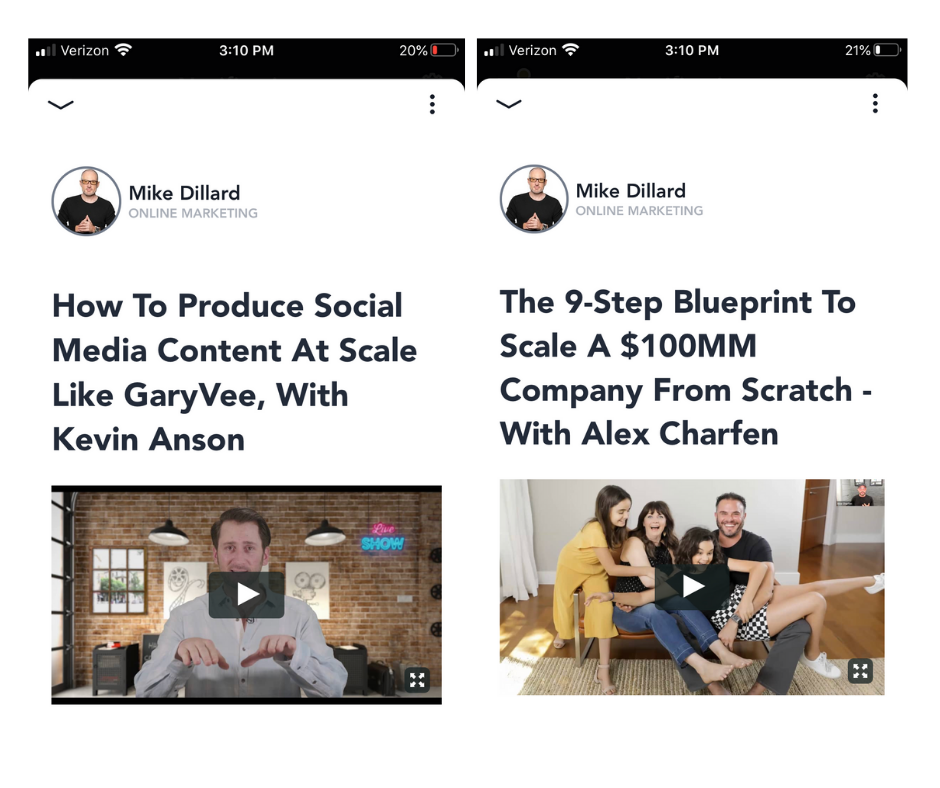 Why Mike Dillard Reduced The Cost of His Revvenue Mastermind
A few weeks ago, Mike Dillard announced that he was slashing the entry point to his Revvenue Mastermind, from $997/year down to a $97 one time payment.
That sounds crazy given the caliber of the training and the members inside the Mastermind…
But Mike said he wanted to be sure that anyone would have access to this amazing group of entrepreneurs.
When the cart re-opens on Monday, June 8, 2020, and thereafter, you will be able to join Mike Dillard's Revvenue Mastermind at this crazy low price-point.
How To Get Your Invitation To Join Mike Dillard's Mastermind

Here are the steps to take:
 Click this link to get an exclusive INVITATION for the mastermind.

 Check out the information page that follows to answer any questions you may have.

 Click the Join button and… you're in!
Why Should You Join If You're Only Part Time In Your Business?
I get this question sometimes…
"Is this really worth the investment if I'm only Part-Time?"
In a word… YES.
Two reasons —
First, one of the hardest things about building a side business is getting around entrepreneurial-types and other business owners.
Most of us are stuck with people who mostly have a job mentality, and while there's nothing wrong with these folks, they don't exactly inspire creativity, motivation, and personal growth.
Mike Dillard's Revvenue Mastermind will allow you to hang out with others who think like business owners, and you'll be the better for it.
Second, you won't see the quality of these trainings at this price-point ever again.
Period.
Who Is This Mastermind NOT For?
Finally, Mike Dillard's Revvenue Mastermind is NOT for someone who is looking to start a business.
It's perfect for someone who already has a business and looking to grow it to new heights.
P.S.  Did you know you can get a 50% affiliate commission when you promote Revvenue?

  CLICK THIS LINK for your personal invitation to join The Mike Dillard Revvenue Mastermind.