Do you want to create a product to sell but you're unsure you can (or should) pull the trigger, this will be a great post for you.
Many Part Time Marketers I talk to desire to create a product but get hung up on "only being Part-Time".
They worry they don't know enough to create a product and people won't take them seriously.
HOGWASH, I say!
In fact, to prove the point I decided to create a product specifically built for Part Timers who are struggling in their business.
The reception has been very positive!
Creating a product has nothing to do with how much time you can devote to your business.
Rather, when you have specific knowledge that others would benefit from (and that solves a common problem), there's nothing stopping you — go create a product!
Do You Know Enough To Create a Product?
You don't need to be a top earner or leader in your niche to create a product.
After all, you're not selling to "gurus".  You're selling to people who know less about the topic than you do!
As a rule, when you're more knowledgeable than most about a subject, it's time to create a product.
If you've ever taken a training online or attended an event, chances are you've taken some notes.
Those notes can be the foundation of a product!
Why Should You Create A Product?
First, let's be serious – not everyone should create a product.
In fact, most people probably don't want to take the responsibility or risk that comes with product creation.
But if you're looking to make a bunch of money, creating a product is definitely a step in the right direction.
Affiliate marketing – selling someone else's product for a commission – is a great way to start out and develop your sales muscle.
However, you only get a small percentage of the sale, in most cases.
The product creator gets the rest  (hint, hint!).
Product creators will always make more money than those who sell the products as an affiliate.
If you're looking to take your business (and your bank account) to the next level… and to boost your credibility in your niche… then you definitely create a product!
What Are The First Steps For Creating A Product?
First, you need to decide what your product will be about.
Be sure that it addresses a common problem in your niche that would be helpful to others.
Next, it's time to bone up on the subject.
Read books, watch trainings, and/or listen to audios about the topic so that you can over-deliver on content and wow your audience.
You want to secure the WOW factor — as in "Wow, that was worth way more than the cost of the product!"
Don't You Need To Be Known As An Authority To Create A Product?
It's not absolutely necessary.
What counts most is that you're providing useful information that can help those who know less than you.
But there's no doubt, that your sales will definitely go up if you're recognized as an expert in your niche.
It's not as hard as you think!
Resource:   The 3 Minute Expert:  Creating Your Own Course Is Easier Than You Think
The bottom line:  If you create something that really helps others and you over-deliver on what you promise, your product will be a success!
Should you create a product?   GO FOR IT!
It's Your Time to SHINE!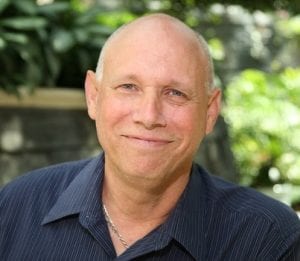 Dr. Bob Clarke
Email: Bob@BobandRosemary.com
Join our Side Hustle Facebook Group
P.S.  Need more leads for your business?  I recommend you start here and learn the fastest way to attract new prospects to YOU with timely strategies that are Working Right Now.
This post may contain affiliate links to products or services that I trust.  This means that if you make a purchase using the links included in this post, I may receive a commission at no extra cost to you.  Thank you for the support!
Recommended Courses To Jumpstart Your Business
Crush Consistency NOW! - if you find yourself lacking consistency in your business, you must own this course!
Focus and Implementation Challenge - learn how to dramatically improve the focus in your business and become an implementation machine!
Part-Time Shortcuts - who says there are no shortcuts to success? This course reveals 4 shortcuts that will cut your learning curve in half.
Part-Time Mastery - if you're short on time for your business, this course is the answer!
Part-Time Profit Machine - my flagship course, this 7-module course covers all aspects of your Side Business, from mindset, time and focus, prospecting, lead generation, building a list and selling to your audience... all using the most time-effective strategies.