It's not uncommon for someone to ask for MLM selling tips.
The person asking usually has no prior sales experience and the very thought of selling causes them to break out in a cold sweat.
I know, I've been there.
It can be darn scary if you've never sold anything in your life.
That's the bad news.
The good news…. it doesn't have to be scary at all if you do it right.
************************************
Have you joined our Hot Fun in the Summer Free Contest Giveaway yet?
It's fun and it's free…  http://bobandrosemary.com/summer-contest/
Great prizes throughout the summer!
***********************************
MLM Selling Tips:  Don't be the Skeevy Appliance Salesman
Let me tell you a story.
My wife, Rosemary and I are doing some minor renovations on our kitchen and we're replacing all our appliances.
So naturally we went appliance shopping.
As we entered Store #1, a discount appliance chain store we could see all the salesmen's eyes darting towards us, like we were fresh meat.
We were not 10 feet into the store when one of the salesman approached us.
We explained that we were just starting our appliance research and just needed some time to look around.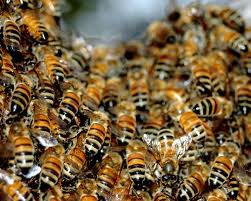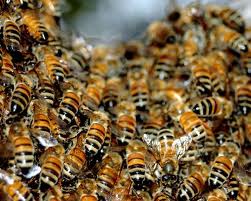 The salesman followed us everywhere we went, trying to sell us on the more expensive models and steer us away from the basic, less expensive appliances.
I mean, this guy was on top of us like bees on honey.
We again explained that we just wanted to be left alone to browse, but he wouldn't have it.
He continued his relentless circle of presenting and convincing until finally, we could stand no more.
We left without accepting his business card.
MLM Selling Tips:  Make Your Prospect Feel Safe
Next stop was Store #2, a small town Mom and Pop appliance store near our home.
What a different experience.
As we entered, one of the salesman greeted us with a smile and casually walked over.
He asked what our needs were and told us to browse around, take our time and to let him know if we needed any assistance.
Wow!  What a difference in shopping experience.
We had a few questions — he came over quickly, answered our questions and then stood off to the side again as we continued to view our options.
We had a few more questions.
Again, he answered them professionally and honestly, and even steered us towards a lower priced appliance that more closely fit our needs.
We felt safe, secure, relaxed and most importantly… like someone LISTENED TO US.
Here's the amazing part — even though the prices at the Mom and Pop store were slightly higher than the discount chain store, we gladly ordered all our appliances at the place that provided the better shopping experience.
What Does This Mean for your MLM Business?
You don't have to be a pressure salesperson; in fact, you probably won't make many sales this way.
People are turned off by the skeevy salesman of the world.
Think of it this way…
Have you ever talked to someone who just got way too close when speaking?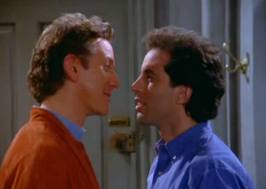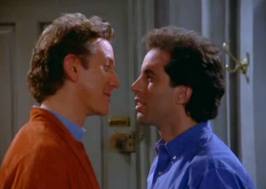 On Seinfeld, he called these people "close talkers."
What's your natural instinct when someone gets too close.
If you're like me, it's to back up.
And THAT is the natural response people get to a salesperson who gets in your face and sticks to you like glue.
Repel.
The Best of my MLM Selling Tips
Be like the salesperson at the Mom and Pop store…. be respectful of your client's needs.
LISTEN TO THEM.
POINT THEM in the right direction and let them come back with questions.
It's less stress for them… and definitely less stress FOR YOU as the salesperson.
If they walk out of your "store" without buying, let it be because they just didn't want or need your product.
Don't let it be because you were the Skeevy Salesman.
Your Turn
Have any skeevy salesman experiences you can share?  
How did it make you feel?
What are YOUR best MLM selling tips?