I couldn't figure it out.
I'd been marketing online for a few years.
I sold a product that I believed in 100%.

I'd taken all the trainings and learned all the skills.

I worked with some of the best teachers in the Industry.
And yet, major success ELUDED me.
Sure, I made a few bucks here and there…
brought on some team members and sold some affiliate products.
But all in all…
My online success didn't come close to my expectations.
I was at a loss.
I'd see other, less knowledgable marketers making a killing online.
I'd see people who'd been working in the Industry far less than me
scaling the leader boards of their companies…
While I struggled just to break even every month.
Like I said, I just couldn't figure it out.
Have you ever felt that way?
If you have, you know that it's a pretty LONELY place…
I felt lost, frustrated, confused and yes….
pretty darn angry.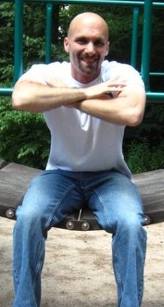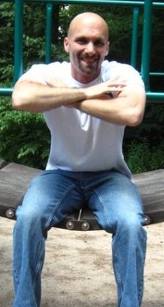 Then I met a guy.
His name is Larry Hochman…
a very unassuming guy, quiet, kind of laid back.
As we started talking,
I told him about my struggles, and his ears perked up.
He listened to my story, asked some good questions,
and in less than 15 minutes…
he had me NAILED.
Larry said, "I want you to read this book, I think it will  help".
So I got on my computer and grabbed the book.
It's called "How To Receive",
and slowly but surely…
this book has begun to change me in a very profound way.
You see, what was stopping me was not my knowledge,
it wasn't my dedication, my desire, or my "Why".
I struggled with my ability to RECEIVE MONEY from people.
You might think that's crazy…
Who wouldn't want someone to give them money?
Who wouldn't want to win the Lottery?
But it's not the same when you are accepting money from someone who expects value in return.
Phrases like…
"I don't know enough",
"I've got nothing to offer others",
and "I'm only a Part Time Marketer, I can't compete" swirled in my head,
thwarting my success.
I was totally devaluing my time and minimizing my impact on others.
I would charge people $10 when I should have been charging $100 or even $1000.
Because of my mistaken belief that others always knew more than I did.
That my time wasn't worth much to others,
and that I wouldn't make a good enough coach or sponsor.
In How to Receive, Larry took me through a series of short and simple exercises,
to get me used to receiving.
I'll tell you about one of my favorites.
Giving money away

.
I know, you're probably thinking something like,
"how could giving money away help someone who has trouble receiving money?   It's the direct opposite!"
That's what I thought at first, too.
But as Larry explained, "Giving and Receiving are two balanced sides of the same energy exchange".
If you give reluctantly, it stands to reason that you will receive reluctantly as well.
And so I gave.
I didn't want to just give money to charities, although there are many worthwhile causes.
Besides, I was already doing that.
I wanted to give money to people in my town who needed it.
Many have been hit hard by the struggling economy, some lost their jobs and have yet to find another.
So I began leaving money where they would find it.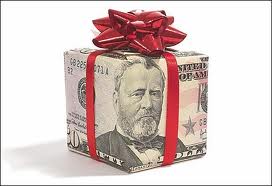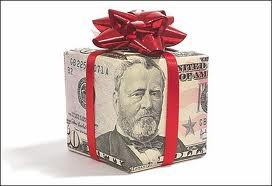 Just a dollar here and a dollar there.
$5 a week to start…
I know that the same dollar bill that I often spent mindlessly on a cup of coffee or a soft drink would mean a hundred times more to someone who has very little income.
And it makes me feel GOOD, really good.
I'm starting to chip away at my inability to receive.
And I began eliminating certain words from my vocabulary…
words like CAN'T, SHOULD and TAKE are now replaced with CAN, WILL and ACCEPT.
It turns out my mind was setting me up for failure… I was literally thinking my way out of money.
The simple words I was telling myself, hundreds of times a day,
had me convinced that I wasn't worthy.
NOW I KNOW….
I am worthy.

I can do whatever I choose to do.

I know enough to help others in a very significant way.
It's hard to put a dollar figure on how much this booked has helped me.
Yes, I am making more money in my business than before,
but it's the EASE at which I am accepting it that startles me.
No longer is it a struggle to charge someone for my time and accept money.

No longer do I feel inadequate to coach someone to success.

No longer do I feel I don't measure up to my competitors.
And this is just the start…. 
So here's what I want you to do.
Go meet Larry.
He's a really cool guy and has amazing talents when it comes to helping people through struggles.
And he's an amazing juggler, too.
When you meet Larry, it all makes sense.
Go meet Larry over on Facebook or at his website, No More Holding Back.
And while you're there, grab a copy of How To Receive, especially if you're struggling in areas of your life and you don't know why.
(not an affiliate link, it's just something I know will help you out).
It's a great read.
For some, it's a MUST read.