Enjoy your video training…
How To Build Your Home Business In 1-2 Hours/Day or Less!
My 5 Best Tips For Building a Home Business Part Time
1.  Make Sure Your Time Is An ALLY, Not The ENEMY!

Ask yourself 2 simple questions when getting ready to work on your business:

— Is this Worth My Time?

— If Yes, Is this Something I can Outsource?

2.  Have a Plan of Action

NEVER sit down at your computer without a plan of attack.  Make a short list of the 1-2 things you want to get done for the day.  

These are items that will have the most impact on your business.

Get these done first BEFORE you do anything else.

3.  Recognize Your Self-Limiting Beliefs

NEVER let the fact that you're building your business Part Time affect your productivity or results.

If you find yourself saying "I'm ONLY doing this Part Time", that tells a future prospect that you're not serious and may not have time for them.

If that little voice inside your head is telling you, "You can't compete with the full time marketers", you need to SILENCE that voice.

Replace it with thoughts like  "I'm building my own business at my own pace… I don't need to compare myself to anyone!"

4.  Understand The Realities of the Marketing Game… And Use them To Your Best Advantage

Acknowledge that because your time is limited, you may need to do some Paid Marketing methods to get things going.  Free is great but takes time.

Skills are what make you valuable to others.  Systems are the things you use to LEVERAGE your skills and create value.

Regardless of what others tell you, you ARE selling!

Get over it and go learn some solid sales skills to help you in your business.

5.  Get a Coach… Sooner Rather Than Later!

My biggest mistake was waiting too long to get a business coach.  I believed that I need to be getting some real results before I should hire a coach.

WRONG!  Find the right coach for you and listen to what they say.  Be coachable and watch the magic happen!

BONUS TIP  Leverage a Marketing System 

There's not enough hours in a day to put together all that's needed to sell online — products, offers, landing pages, sales pages, customer support, training, etc.

The best way I've personally found to build my business Part Time is to tie into an EXISTING marketing system that does all the heavy lifting and allows me to learn the skills necessary to generate life-changing results.

These systems LEVEL THE PLAYING FIELD so that anyone — newbie or experienced, part time or full time — can get results faster than they've ever imagined.
Important Resources
Aweber – email and list building platform
What's Working Now – monthly e-magazine from top marketers on what's working for them right now (great for content ideas).
Attraction Marketing Formula – if you're in MLM and the FEAR OF REJECTION holds you back, you need this resource.
How Else Can I Help?
Unannounced Bonus:   Check your email inbox — you're gonna love it!
To your success,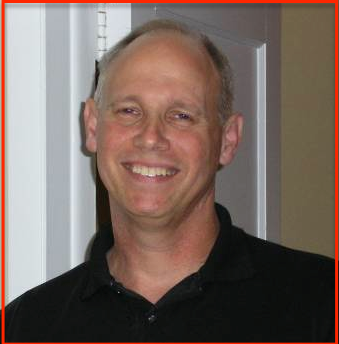 Dr. Bob
Email: bob@bobandrosemary.com
Skype: drbobclarke
Facebook:  http://facebook.com/bobclarkefanpage