Amazing Tools Included With Your MLSP Membership

Grow Your Business, Brand Yourself, Build Your List, and Get Paid To Learn
My Lead System Pro (MLSP) is a lead generation/attraction marketing training platform that's produced many of the Home Business Leaders of today.
Over the years, MLSP has developed many cool tools to help its members generate leads and sales for their own business.
Here are some of the more important ones:
Customer Relationship Manager (CRM)
The MLSP CRM allows its members to automatically populate new prospects/leads when someone opts into one of the many MLSP capture pages.

The CRM inside the MLSP members area also allows you to add your own prospects manually if you so desire.
All the Training necessary to maximize the use of the CRM is located in the Training Tab on the left sidebar.
The CRM is found in the My Prospects tab of your MLSP Backoffice and is available at all membership levels.
MLSP Lead Generations Campaigns
Although not technically a "tool" in the techy sense, this option provides MLSP members with tremendous flexibility in generating leads and sales while branding themselves.
Here's a partial list of all the training courses available for MLSP members to give away to their leads (these are ready-made trainings so members do not have to create them).

These trainings are accessible from the My Websites tab (My Websites –>  Lead Generation Campaigns)
Consider this possible scenario.
You are engaged in a FB Messenger conversation who is looking for help to grow their business.
Specifically, they want help with their Instagram Marketing.
You do not use IG much for your business so your level of knowledge is minimal.
But you remember that there is a killer Instagram Training in your MLSP Lead Generation Options.
You jump into your MLSP Back office and grab the link for the Lead Capture page to this training. 
(Note:  If you wish, you can send your prospect directly to the thank you page containing the actual training, bypassing the lead capture page.  This is not recommended unless you know the prospect well).

This is what your prospect would see when you send them the link to the Lead Capture Page.  When they enter their information, they will receive the training…
And this lead's information would be entered directly into your CRM.

What a cool way to build trust with your prospects, build your email list, and potentially make sales if there is an offer made at the end of the training.
The lead is cookied directly to you, so you get credit for the lead and a commission for any sale that is made.
Funnelizer
When one of its members wants to advance beyond just using the ready-made capture pages that MLSP provides, enter Funnelizer.
Funnelizer is MLSP's page and funnel creator and it's being made more and more powerful every day.
There are dozens of templates to choose from, each with many aspects that are customizable for members to brand themselves.
Funnelizer can be accessed from the My Websites Tab.
Best of all, MLSP has made available import tokens which you can easily be used to add Done-For-You funnels to your Funnelizer account.
These are also fully customizable.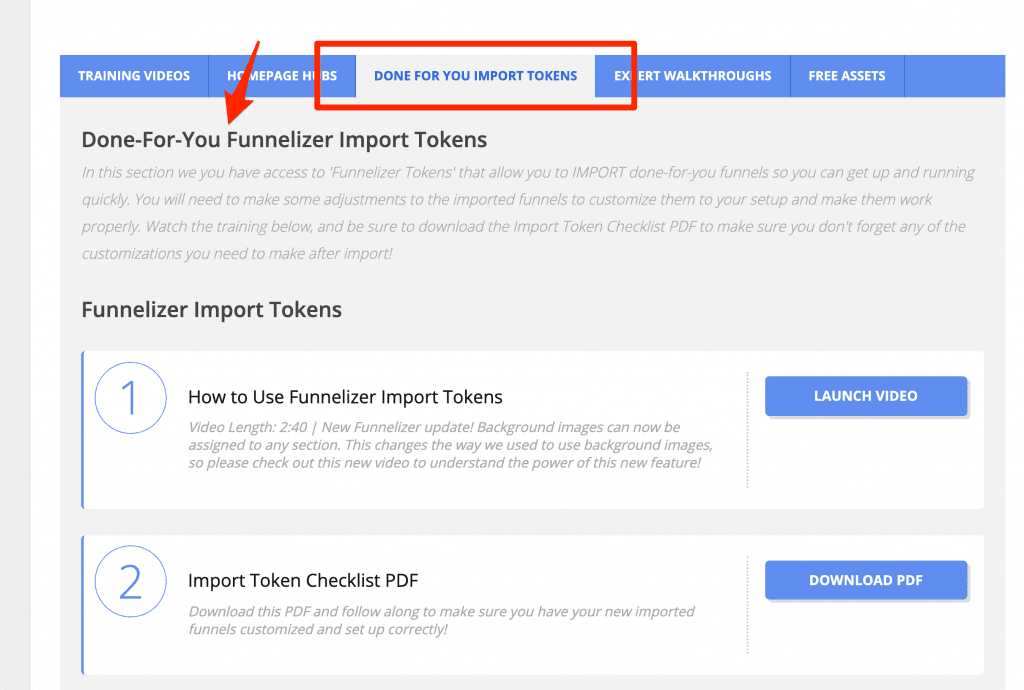 Extensive training for the use of Funnelizer is available in the Training Tab.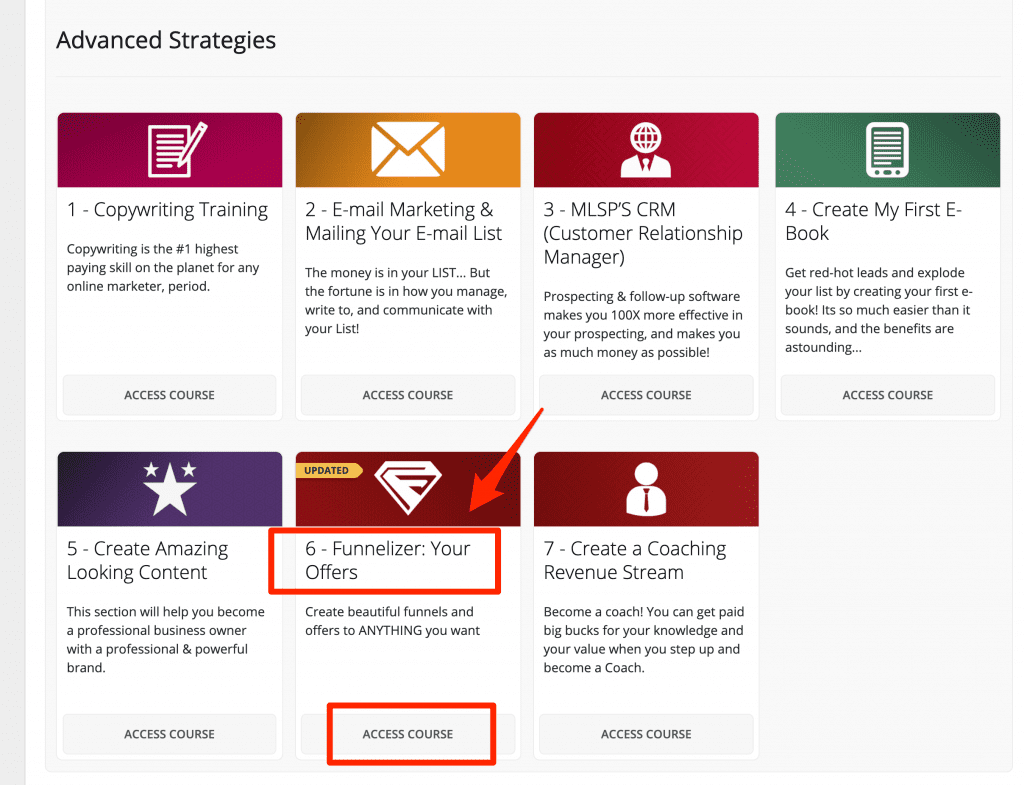 Funnelizer is available at all membership levels.
MLSP Business Center (advanced)
The MLSP Business Center is a place you can house your personal courses and trainings. 
It's accessible via the My Websites tab from the MLSP home page.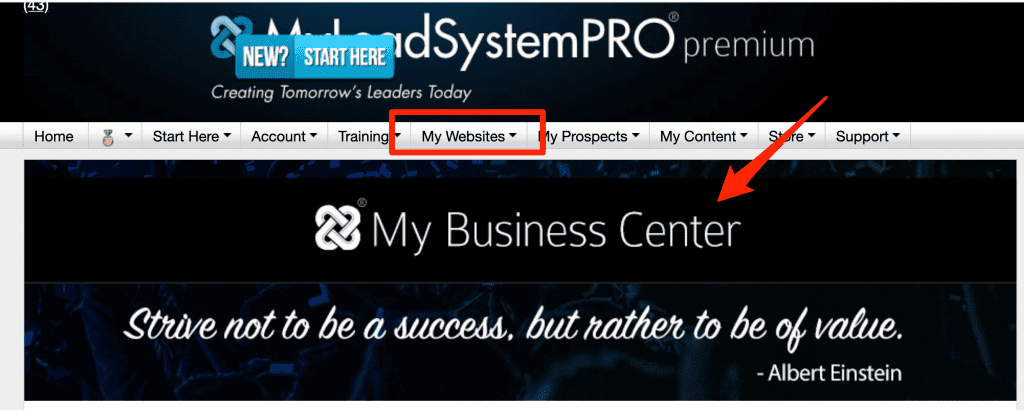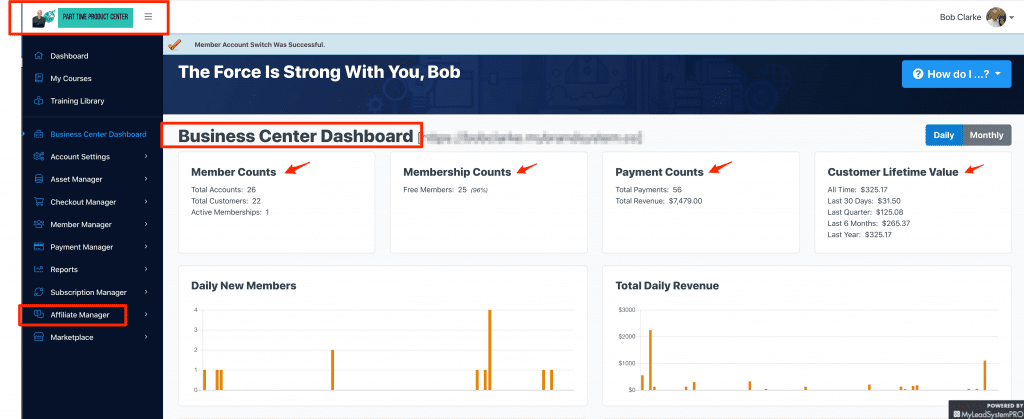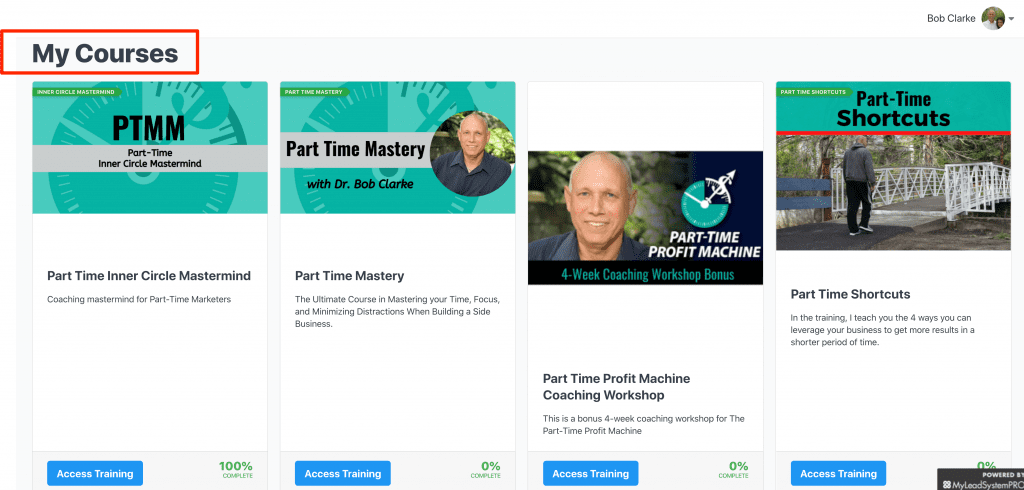 The MLSP Business Center is a very powerful tool offered only at the Premium Level of membership.
That's why I tell all my members…
MLSP Grows With You As A Marketer