Everyone needs a mentor when trying new things. This is especially true in Network Marketing, where low start up costs and promises of "living the life of your dreams" often cause people to jump into the world of small business for the very first time. In these cases, it is very important to find the best sponsor or mentor, one that fits your personality and needs. But the 10 million dollar question is: How do you choose the BEST Network Marketing mentor?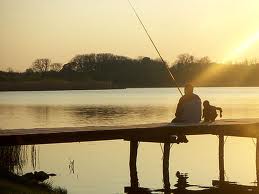 With websites full of glitz and bells and whistles it is often hard to see through all the flashing lights and uncover the people behind all the hype. But once you enter your name and email on their "capture page", you will likely begin receiving a series of autoresponder emails in your inbox. The good marketers will start branding themselves right away, letting you know more about them and what they offer their team. The poor marketers will hype their business and their opportunity. This is your first clue.
Most network marketers will include a link or two in their signature of their emails. These are usually sites you can explore to learn more about them. Study this information very carefully. What are the sites like? What is your would-be mentor like? Do they fit in with your personality? Visit the "About Me" section of their website (if there is one) and read their story. Your mentor needs to be someone you resonate with, so pay close attention to your gut on this one. Your initial reaction is usually the right one. This is your second clue.
Now is time to make contact, either by email or phone. Here is where most people get off track, wanting to learn every last detail about the opportunity. It's not that this doesn't matter, and you will certainly want to do your homework before joining any business, but what you want to find out right now is how your mentor-to-be supports their team.
If you're just starting, the last thing you want is a mentor who signs you up and then never answers your phone calls again. This is rarely the case, but I have seen it happen. Ask about team trainings and the availability of one-on-one sessions. You should come away from these conversations with a good feeling about the support you would receive should you sign up. This is your third clue.
There's still more homework to do. Ask your future mentor for any testimonials from his students. Here is a little secret that I've found — many network marketers are now getting testimonials on their sites from other entrepreneurs. While they are important (I have them, too), what's more important for you at this stage are testimonials from other students or team members. You'll want to pay particular attention to the kind of support they received when they first joined. This is your fourth clue.
One final word about choosing the best network marketing mentor. While you will require a certain amount of hand holding when you first start, ultimately you will want a sponsor who will not tell you the answers to all your questions. Does that sound ridiculous? Hold on, it makes sense.
You've probably heard the old Chinese proverb, "Give a man a fish and you feed him for a day. Teach a man to fish and you feed him for a lifetime." The same applies to Network Marketing. You want a mentor who will show you where to find the answers to your questions and where to get the extra training you may desire. If your sponsor spoon feeds you everything, what will you do if he or she leaves the company? You never want to be in a situation where you're totally dependent on someone else for your success!
The best Network Marketing mentor is one who will help you get started out of the gate, but ultimately will empower you as an independent entrepreneur.
Have you found a great mentor in your business or your life? How did you find them?  PLEASE leave a COMMENT.
If you enjoyed this post, please

SHARE

with your favorite Social Circle of Friends