It's Day 5 of your "LEVERAGE!" Ecourse… and I've saved the best for last.
In today's lesson, I'm going to show you how to take everything I've taught over the last 4 days and put it all together.
It's the ultimate guide for leveraging every part of your business for maximum profits.
But before I do this, let's review what we've learned so far.
In Lesson One, you learned the importance of laying a sound foundation for your business and

how to get the most out of the time you.

In Lesson Two, I taught you how you can get sales much more quickly by plugging into a proven,

profitable sales marketing system.

In Lesson Three, you learned the secrets to finding the right mentors in your life who can help you

take your business to the next level, no matter what you're present circumstance.

In Lesson Four, you were give the "keys to the kingdom" —

how to leverage the power of Technology to produce more results in your business in less time.
That brings us to Lesson Five, the final lesson and it's what I call….
The Ultimate Leverage Formula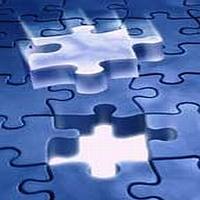 You've already learned how to leverage your time, leverage other proven systems,
leverage the wisdom of others, and leverage the power of technology.
There's one final piece to the puzzle, one more thing you'll need to add to your arsenal
that will make you a business building POWERHOUSE in your Network Marketing company.
Yet, most people never think of this.
They think it's a strategy reserved only for the most successful people.
They mistakenly believe that only marketers with the largest budgets can do it.
But they'd be wrong.
I'm talking about leveraging the "muscle" of others.
I'm referring, of course to….
Outsourcing
So tell me the truth.  When you read that word, what first went through your mind?
"Is he crazy? I can't afford that!  I can barely afford what little I use for marketing as is".

Or maybe you thought…

"I don't have time to manage and supervise outsourcers…. I barely have time for myself!"
Again, you'd be wrong.
I felt the exact same way, but I've been using outsourcers for a little over a year now,
and I am here to tell you that it's easy, its liberating and it's extremely cost effective.
Even when you're just starting out.
7 Steps to Finding the Right Outsourcer to Fit Your Needs
Step 1: You must determine exactly what you need an outsourcer for.
If you think you need to simply free up some more time to get your business going, you may want to hire a personal assistant.
Today's virtual personal assistants can do "virtually" anything you need, even at a distance.
More often though, people look for help in specific areas of marketing.
You can hire an article writer, keyword researcher, SEO specialist, web designer and programmer, and
pretty much anything else you can think of to help grow your business.
The key is being very specific in who you need to hire.
Step 2: You need to outline the exact duties of your new outsourcer.
What exactly, step-by-step do you wish them to do?
What are your expectations?
What are you willing to sacrifice and in what areas are you "non-negotiable"?
Get very clear on this BEFORE you even start looking.
Step 3: Decide on your budget.
Are you looking to hire someone full-time, part-time, or by the project?
How much are you willing to pay?
In some ways, your budget will determine where you can choose your outsourcers.
If your budget is lean, you may get a bigger bang for your buck by outsourcing internationally,
such as to India or the Philippines.
If you're really tight on money, take a look at Fiverr.com, a place where you can get various projects done, all for $5.
You'll be amazed at what people will do for five bucks!
Give it a try!
Step 4: Start your actual search.
You can begin by trying such popular outsourcing sites as Elance.com and Guru.com.
I have used both these sites for various outsourcing needs and they are excellent.
I've found that these sites are great for finding outsourcers where English proficiency is important (such as article writing).
I've also had great luck outsourcing overseas, particular the Philippines.
I hired a web programmer from the Philippines several months ago and he is amazing.
When hiring someone from another country you need to spend some time doing some research
to find out what's expected of you and what you can expect as an employer.
Here is a great resource for outsourcing to the Philippines.
Step 5 : Once you decide on the outsourcing site, now it's time to post your advertisement.
My advice here  is to be VERY specific in what you want and expect.  Lay it all out there.
Don't leave anything open to interpretation.
My experience with outsourcers is that they LOVE employers who are exact and specific in what they require.
It's easier for everyone and reduces any possible frustrations later on.
Step 6: It's time to choose 2-3 possible outsourcers for your job.
Again you have options, but here is what I do.
For any job I wish to outsource, I prepare a "Test Job" on which to judge my applicants.
I ask them to speak with me on Skype, give them a brief interview to be sure we get along,
and then give each of them the same test project and a firm deadline.
The job you choose doesn't matter so much.
My advice is to choose something that requires your applicants to follow directions exactly,
since this is sometimes a problem, particularly where English is a limiting factor.
Let your applicants prove themselves.
Be sure they adhere to your deadline.
When the jobs come in, you will now have a very good idea which applicant to hire.
Set your job requirements and make your offer.
Congratulations, you are an employer!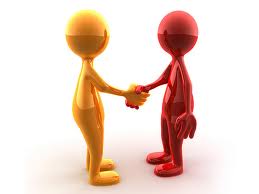 Step 7 – Working with Your New Virtual Employee
The Internet has made it incredibly easy to work with your new virtual employee.
Here are 5 FREE tools to get you started:
Google Docs — allows you to create a document or worksheet that both you  and your employee can access and edit.  Perfect for creating an assignments worksheet or for editing articles.
DropBox — allows you to store large files that you can then send to your VE.
Skype — allows you to communicate with your VE either with voice or text.
JingProject – record a training right from your computer screen and send it to your VE.
Bubble.us –  mindmap software for organizing ideas and sharing them with your VE.
So there you have it –
The Ultimate Leverage Formula
Outsource what works and continue learning new skills

Establish a Foundation for your new business

Find a proven system to get you started while you learn new skills

Find mentors and other places to learn new skills in Sales and Marketing

Implement what you've learned to see what works and what doesn't

Use the Internet to leverage your time and marketing efforts
It is the formula that Rosemary and I have used, and continue to use on a daily basis to grow our business and leverage our time effectively and efficiently.

It is the Formula for Success for Part Time Networkers!

To your success!