Welcome To Day 4 of the "LEVERAGE!" 5-Day Crash Course:.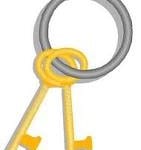 Today, you are going to get the keys to the kingdom.
Literally.
You see, thousands of Network Marketers grow their business by what we call "traditional" methods.
This means they mostly use word-of-mouth advertising to promote their Network Marketing company.
This is how Rosemary and I started out.
It's crazy what people will do to promote their business.
They:
make a list of their family and friends
have home parties to promote their products
use the "3-foot" rules, where anyone within 3 feet is considered a prospect
camp out at their local mall and accost people who come out of high-end stores
make flyers and place them on cars at their local supermarket
And you CAN be successful using these methods…. IF you work your butt off.
We Found a Better Way
When we heard how others were using the INTERNET to promote their Network Marketing business,
A little light bulb went off in our heads.
OF COURSE!   Why hadn't we considered it before?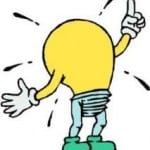 Network Marketing is all about making connections.  You can make them by schlepping around your local area bothering innocent bystanders, or you can use the Internet to make connections at the click of your mouse.
In fact, I will tell you straight out that the NUMBER ONE SKILL SET you can possess that will make you more valuable to your prospects than anything else are INTERNET MARKETING SKILLS.
And it's not as hard as you may think.
We had NO PRIOR EXPERIENCE on the Internet other than sending out a few emails
and searching on Google (like pretty much anything else).
But we were able to become proficient in the basics in no time, and now we are considered experts by some.
All it takes is some time, energy, and a belief that you can do it.
After all, LEARNING NEW SKILLS is not something restricted to only younger people.
"Older folks" like us (and I use this term loosely to describe anyone in middle age or beyond)
are always looking for ways to improve our minds and reinvent ourselves,
and learning Internet Marketing is one of the best skill sets you can pick up.
How You Can Use The Internet To Reach Millions
By learning some basic Internet Marketing skills, we've been able to:
Build a list of thousands of subscribers to our emails (like you) — these are thousands of "connections" who, if we do my job right will see us as a trusted source of information.
Use social media like Facebook and Twitter to make friends from all over the world, many of which are looking to change their lives the way we've changed ours.
Written one article and, with a few clicks of my mouse sent it to millions of readers who then seek out more information on me and what I am up to.
Made a video and blasted it out to hundreds of subscribers and friends.
Check this Out — The Ultimate Internet Leverage
The other day I wrote one article on "Choosing the Right Network Marketing Company".
Look how many ways I was able to leverage this article using the POWER OF TECHNOLOGY:
I posted the article to my blog.
I "tweeted" my followers on Twitter, giving them a link to may article.
I sent the same link to my Facebook fans so that they, too could check it out.
I submitted this article to hundreds of article directories at the click of a button.
I made a slideshow video (my face wasn't even seen) of the article contents and sent it to my YouTube friends.
For about an hour's worth of work, I was able to send out my content to over 10,000 people….
and the link to my blog was available for each one of them to get more information.
Do the math –
If even 1% of those people click on that link, that's

1000 new exposures

to my business.
It would take me months if not years to get that many connections the old fashioned way (without technology).
I hope you can see the power of Technology and how it can help YOU build your Network Marketing business.
How Do I Learn Internet Marketing Skills?
There are colleges that are now teaching Internet Marketing as a major, and your local high school or
continuing education center may have some starter courses, but I've found the best place to learn
Internet Marketing skills is…. on the Internet!
Sounds like a no brainer, right?
Truth is, there are literally hundreds if not thousands of websites that will teach you various parts of Internet Marketing.
Some are free, some are paid. (Hint:  you get what you pay for).
When Rosemary and I were first learning how to marketing on the Internet, we looked for a site that would
teach us the very basics first, with enough advanced training to help us grow as we got more proficient.
There are a few good places to choose from — you an search on "Internet Marketing training" as a start.
This is the place we chose as our Internet Marketing training platform.
Leveraging the Power of Technology

The Internet has revolutionized Network Marketing, as more and more home business owners are choosing to leverage technology to grow their business.

The Internet is the most powerful tool at your disposal for expanding the reach of your business — at a fraction of the time it would take using traditional marketing methods.
What Internet Marketing skills have been the biggest "difference maker" for you as a Networker?
If you haven't  yet learned IM, what do you think is most important for you to learn?
Leave a comment and let's discuss it.
See you next time,