Every week we get asked about our favorite business and training tools in Network Marketing.   You know, the ones we've PERSONALLY used to build our business and sponsor dozens of people in our downline.
Before we divulge our favorites, a couple of things about tools….
There are no secret tools that the leaders are using that no one else knows about.   In our industry, everyone has access to the same tools.

There is no magic when it comes to using these tool.  The key word in the previous sentence is "using".  If you buy a tool and don't use it, you are wasting your money.

The tools and products listed below are ones that we PERSONALLY use every day to build our business.  We have tried many, and these are our favorites.  They may NOT be your favorites.  You will have to see what resonates with you.

You do NOT need to purchase all of these tools at once.  It will depend on the stage of your business.  Some of these are advanced tools for specific modes of marketing.   We have specified the "beginner tools" so that you can have a better understanding of where to start.
++++++++++++++++++
OUR PERSONAL TOOLBOX TO SUCCESS
These are our favorite tools of the trade, grouped together by category.  
By way of full disclosure, many of of these links are affiliate links.  If this makes you uncomfortable, feel free to go directly to the company's product page to purchase.
Domains and Web Hosting
We use both GoDaddy  to purchase Domain Names and Host Gator for hosting our websites.
————————————————————————
Autoresponders and List Management

Because YOUR LIST is the most important asset of your business.  
———————————————————————
Keyword Research
Market Samurai – our Keyword Research tool of choice.
————————————————————————
Video Marketing
Traffic Geyser
This is hands down the best video distribution service on the Internet.  Make one video and distribute it to hundreds of sites on the Net with one click of your mouse. 
The guys at TG also have some of the best video training available today.  If you are doing Video Marketing, this is a  must tool.

This is THE Video Marketing tool the top video marketers use…
Try Traffic Geyser for $1 dollar.
————————————————————————–
Business Incorporation
Nevada Corporate Planners
By far, our highest recommendation goes to Nevada Corporate Planners.  For reasons you will find out, Nevada is one of the best states in which to incorporate (it has to do with liability, something everyone NEEDS to be concerned with in today's society).  
Click on the banner below, and let them explain to you exactly how they can handle all your incorporation and licensing needs.
HINT:  If you are not incorporating your business, you are leaving yourself WIDE OPEN to potential personal bankrupsy if one of your clients or customers sues you.  And you are leaving MONEY ON THE TABLE if you are not filing your taxes as a business.
———————————————–
Blogging Tools
SEOPressor WordPress Plugin – makes SEO for your blog posts as simple as point and click.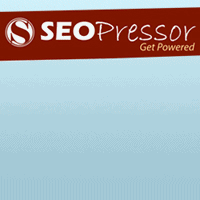 MaxBlogPress Subscribers Magnet – cool tool that should double or triple your blog opt in rate.
———————————————–
Productivity Tools
Wunderlist — Free and Easy Task Management tool I use daily.
CLICK HERE to go to our

Trainings and Courses Recommendations Page