In this MLSP Review, I will reveal the specific benefits of My Lead System Pro for people with a side business.
But before I get into it, let me be real for a moment.
Building a side business is hard.
It takes effort and dedication.
It takes focus on the right activities.
And it means getting really smart with how you spend your limited time.
I began building my side business in 2009 while simultaneously growing my healthcare career until I transitioned to my business full time in 2019.
And during that time, I've been able to find ways to leverage my time and effort to get more results in less time with less work.
And one of the best time-leveraging agents I've found is My Lead System Pro.
In this MLSP review, you'll learn why it's one of the best systems to use because frankly, it's got most everything you need to grow your business without having to go to several different sites and trainers all over the Internet (more on this below).
But first, let's answer a basic question…
What is My Lead System Pro (MLSP)?
Before we start talking about the benefits of My Lead System Pro, let's answer the question…
Just what is MLSP?
MLSP is an online marketing education and training platform that specializes in helping marketers generate leads on the internet.  It also has an AFFILIATE COMPONENT so you can EARN WHILE YOU LEARN.
It's especially helpful for Network Marketers who have burned through their warm market and don't know what to do for leads.
(IMPORTANT):  MLSP is NOT an MLM.  There is no multi-level component to the MLSP system.
While members DO make a commission when they bring someone into MLSP, they do NOT gain commissions beyond this one level.
What else is MLSP?
Quite frankly, it's a Leadership Factory.
Almost every leader in the Affiliate Marketing/ Network Marketing Space has come through My Lead System Pro and built their brand with the help of MLSP training and coaches.
Perhaps you recognize some of them on this list:
Ray Higdon                    Tanya Aliza                    Rob Fore
Mark Harbert                 Diane Hochman           Cesar Rodriguez
Cedric Harris                 Adam Chandler            Michelle & Bill Pescosolido
And so many more.
If you want to learn how to build your business on the Internet and become recognized in your niche as a leader, MLSP can be an invaluable resource for you.
MLSP Review:  4 Ways MLSP Helps Part-Time Marketers Grow Their Business
This article is slanted towards how MLSP benefits those who have LIMITED TIME to grow their business.
Perhaps they also have a full-time job or are an adult caretaker or home-school their kids.
How does MLSP help THESE folks grow their business?
#1). MLSP Saves You Time and Energy
Building a business "on the side" is hard enough without having to go from site to site, page to page, and trainer to trainer looking for help in your side hustle.
It just takes way too much time and energy.
With My Lead System Pro, you pretty much have everything you would need to learn and grow an online marketing business.
Top Trainers and Expert Training
MLSP trainers are at the top of their game, in the trenches with you doing the action steps necessary to attain success.  And some of the top marketers in the world have donated courses and training for the MLSP members.
In addition, MLSP offers extensive Internet Marketing Training as part of their membership, including:
Social Media Networking and Prospecting
Facebook Marketing
Linkedin Marketing
Instagram and Pinterest
Snapchat and Twitter
Video Marketing
Email Marketing and List Building
Attraction Marketing
Copywriting
Creating a Coaching Revenue Stream
Automated Webinars
Outsourcing
State-of-the-Art Tools
From a Customer Relationship Manager to Funnel Creator to Course Builder, MLSP has all the tools needed to help you grow your business, regardless of where you are in your journey.  Truly one-stop shopping.
Free Coaching from Experts
5 days/week MLSP offers Free Coaching for its members.  Everything is recorded and available in the MLSP Private Member Facebook Group in case you can't make the training live.

Done-For-You Assets
This is one of the features I love most about MLSP…
They have created dozens of Done-For-You trainings for its members to give away, grow their email list and build instant credibility.
More details below.
Thriving and Helpful Community
It would be hard to find a more vibrant and helpful community than the MLSP community of members and coaches.
Have a question?  Put it in the Facebook Group and watch the answers pour in.
No time wasted here.
Established and Dedicated Leadership
Brian Fanale (seen in the picture below with me), James Fanale, and Norbert Orlewicz are the leaders behind MLSP.
They are active, helpful leaders who have well over 40 years of marketing experience.
They built MLSP in 2008 and it's now stronger than ever, offering a safe haven for beginning and advanced marketers alike, knowing that the company is solid and leadership is sound.
#2).  MLSP Saves You Work
When I was working full-time in my healthcare job, I literally had 1 hour/day (sometimes 2) to grow my side business.
So I knew I needed LEVERAGE.
A big reason I joined and remain at MLSP so many years later is that THEY do most of the work for you.
For example…
LEADS: When someone provides their email in exchange for one of MLSP's free trainings, they become one of my Leads.
At that point, MLSP starts sending emails to my new lead on my behalf, providing additional information about the features and benefits of the MLSP System.
I don't have to do anything.
When I had limited time for my business, this was an invaluable feature of the MLSP System.
NEW MEMBERS:  When someone took a trial to check out MLSP, the system once again took over without any action from me.
MLSP reaches out to each new member and offers a free Onboarding Session, helping them set up their affiliate system so they can get paid.
The New Member attends a New Member Orientation to show them around the system and what everything does.
New Members also get a Discovery Call from an MLSP Coach, helping them map out their strategies for using the MLSP System to grow their own business.
If they decide to purchase an extra course or individual coaching, I receive a commission (because they are my member).
This is incredibly leveraged because all I need to do as an affiliate is offer prospects an MLSP trial, and the system takes over from there.
#3).  MLSP Helps You Go FASTER In Your Business
One of the things I like best about MLSP is the ability to get results faster in my business through Workshops and Individual Coaching.
Although these are additional expenses outside the membership, I've found them to be extremely valuable in growing my business faster even when my time was extremely limited.
The MLSP Workshops are 3-day events that, as of this writing in 2021 are virtual because of Covid.  This may change in the future.
There are 3 levels of Workshop, corresponding to different levels of experience of MLSP Members.
The basic workshop called Level 1 focuses on helping attendees generate leads for their business on Facebook without using paid ads.
Most people who participate in the Workshop are successful in generating leads before the weekend is over.
Workshop Levels 2 and 3 focus on Attraction Marketing/Branding and Course Creation/Coaching/Paid Ads, respectively.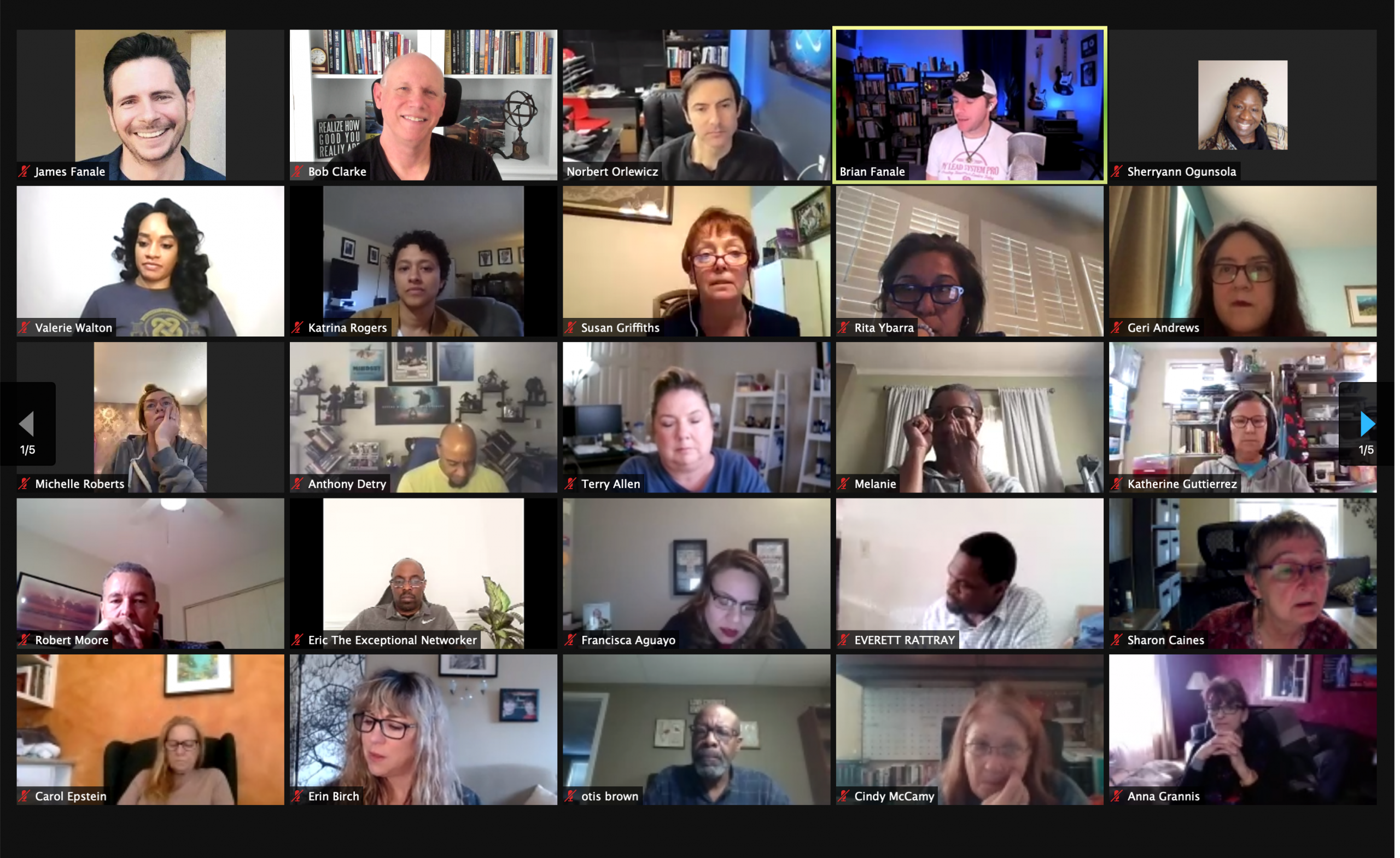 MLSP Mentorship (1-on-1 Coaching) is probably the single best way to compress time and get results faster.
You work with a certified MLSP Coach to craft your personal specific goals and Daily Method of Operation and then meet weekly for accountability.
The big advantage here is that you KNOW EXACTLY WHAT TO DO to grow your business every time you sit down at your computer.
There is no guessing or wondering if what you're doing will actually work.
The system is proven and the results are consistent.
#4).  MLSP Provides Done-For-You Content Creation and List Building
So far in this MLSP review, I've talked about specific ways that My Lead System Pro speeds up your business journey, which is invaluable when you have limited time.
The last way that MLSP saves you time and energy is HUGE…
My Lead System Pro provides all its members with Done-For-You content creation and lead magnets.
(Of course, you can also create your own lead magnets if you want, this article will help).
With MLSP, you don't have to worry about creating your own trainings or lead magnets to build your list… they do it for you.
MLSP Lead Generation Campaigns are DFY trainings by marketing leaders that you can share with your prospects, generate leads and make commissions if someone joins MLSP after clicking one of your links to these lead generation campaigns.
This is directly from the MLSP Back Office:
THESE CAMPAIGNS ARE 100% DONE FOR YOU, AND READY TO GO TO WORK FOR YOU TO BUILD YOUR BUSINESS.

You can use these 'MLSP Lead Generation' right now to give a TON of value to your prospects (like trainings on how to get more leads), you will build YOUR e-mail list, build relationships, gain trust, refer people to MLSP to earn a monthly residual affiliate commission, and help sell YOUR business opportunity, product, or service.

Any MLSP memberships sold through these links will be credited to you, and you will get paid a monthly ongoing commission per member per month.
NEW!  MLSP has recently announced Generic Lead Generation Campaigns for those who want to grow their list and sell their own business but do NOT want to promote MLSP.
MLSP has provided its members with several Lead Magnets for specific niches (more are coming) so they can provide this information to their products, build their list and follow up to make sales.
Here is a partial list of the Generic Lead Generation Lead Magnets.
NOTE:  There is NO mention of MLSP at all in these lead magnets.
They are 100% generic and are provided to MLSP members to grow their own personal businesses.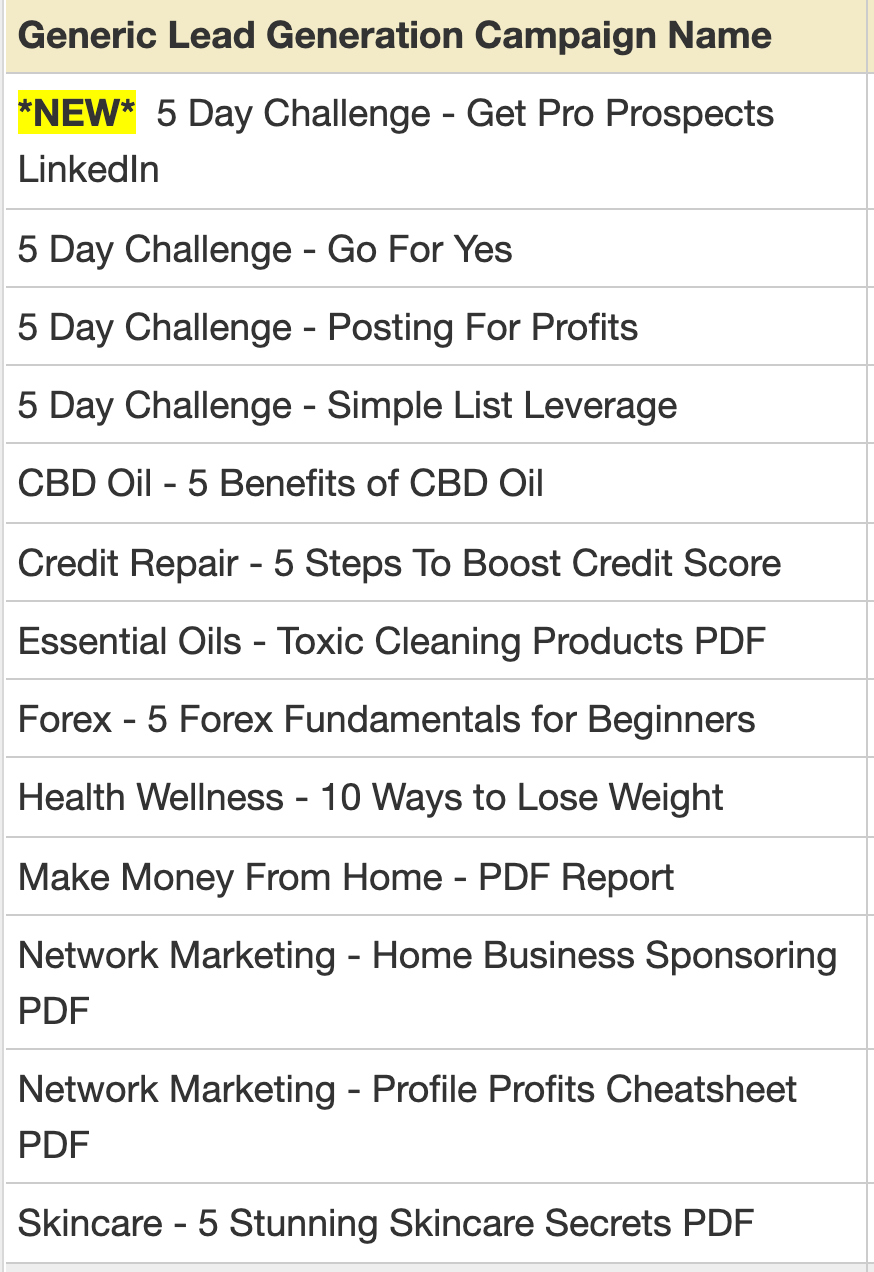 I hope this MLSP Review has given you sufficient information regarding how My Lead System Pro offers specific advantages to those who are growing their home business Part-Time.
Full Disclosure:  I am an MLSP Member and an MLSP Certified Coach, so I not only promote this education and training system but I'm in the trenches every day using MLSP to grow my own business.
MLSP Review: Additional Resources
My Lead System Pro 30 Day Risk-Free Trial
An Example of an MLSP Lead Generation Funnel
It's Your Time to SHINE!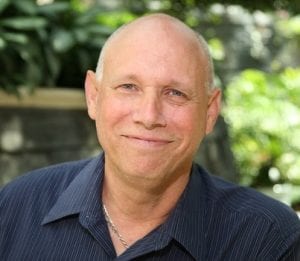 Dr. Bob Clarke
Email: Bob@BobandRosemary.com
Join our Side Hustle Facebook Group
P.S.  Need more leads for your business?  I recommend you start here and learn the fastest way to attract new prospects to YOU with timely strategies that are Working Right Now.
This post may contain affiliate links to products or services that I trust.  This means that if you make a purchase using the links included in this post, I may receive a commission at no extra cost to you.  Thank you for the support!