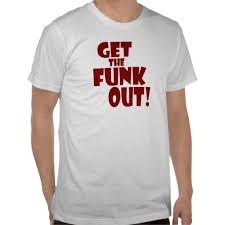 Have you ever been in a FUNK?
You know, those times when you just can't seem to get the energy or drive to do ANYTHING for your business?
If you've experienced it, don't worry…
It happens to all of us.
In fact, it happened to me the last month or so.
There I was…
My business was humming along.
I had my focus, I knew where I was heading…
Leads and sales were coming in regularly.
And suddenly…
I lost it.
I lost the focus.
I lost the drive and energy.
I lost… ME!
At least "me" in the business sense.
Like I said, it came out of nowhere and I didn't know WHY!
Listen to this short audio recording to hear how I got out of my funk…
These few tips are just the tip of the iceberg…
I'm doing DEEP into this subject with tons more remedies in my next article for What's Working Now.
It comes out in on March 1st and you NEED to read it, especially if you're currently in a funk in your business…
Or your life.
Yeah, funks can happen in any aspect of our life.
They can last a day, a week, a month…
For some unfortunately, they spend the majority of their time in a funk.
This training will help, and be sure to grab access to What's Working Now for $1, so you can get you hands on the full "Getting Our Of A Funk" training in the next issue.