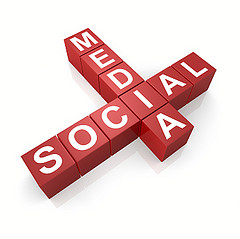 Social media presence is very essential for any type of business. The success of your business depends on how well you make your customers or audience to feel your presence. The customers must feel you all over the webosphere. For this you have got options like Facebook, Twitter, LinkedIn, YouTube, etc. It doesn't depend on where you start it all depends on how you start.
And if you are thinking if you should really start or not, then you need to understand one thing: Social media helps you with blogging success. When you have decided to establish your social media presence then you have to follow a few steps. Without boring you anymore with the basics, I'll share what you need to do.
Start with well known social media:
The ultimate option is Facebook or Twitter. If you open a Facebook fan page or Twitter profile then you have given your business a kick start. If you have a niche, create a page on it or if you sell products then create a page according to your business needs.
Spread out the page:
Once you have created a fan page or profile the problem doesn't end there; on the contrary it starts there. If you own a fan page then you must be interacting regularly and promote it using ads and other resources.
Promotion tactics:
Don't be satisfied with just few likes and audience. Move on to other pages related to your niche;  for e.g. if you own a page for "your name's blogs" then you have to go to other pages that are created for blogs and promote your page there. If it's a Twitter account follow them and interact with them. During interaction follow the 80-20 rule:  80% of your interaction should be on commenting, re-tweeting, promoting other blogs, games, quizzes etc. and you should self promote you in the remaining 20% time.
Fun and fantasies:
These are the two things that tempt people. In your fan page or corporate account,  you must engage your fans and followers in interesting games or quizzes (of course related to your niche). Additionally,  you can award points or even rewards. Another important aspect is "keeping in pace with the changing world".
Tweet or quote whatever is new and catchy. Speak about everything from cricket to movies yet make sure you convey your niche details or your product details at the right time. Top companies like Aircel, Nokia, Apple, etc. recruit this method only. They provide all the news about them and also discuss other topics for fun and knowledge.
Customers are our GOD:
We depend on customers and they don't depend on us, because in this cutthroat environment there are a lot of options for them. Imagine why should they read your blog or buy your product more than others? To make them buy your products or read your blog you must be the best in the niche. For this,  all you have to do is service your customers.
You must remember the qualities important for business:
They are Performance (they know it by reading your blog or using your product), Features (you must enlighten the customers about it), Aesthetics (design both your product and page in such a way that it is the best), Service (provide an excellent service both before and after the selling or reading in case of blogs).
In these 4 qualities only performance speaks for itself, the other 3 depends on how well you interact and promote in social media.
Don't restrict to just Facebook and Twitter:
This point will be converse to the first point. Yeah, I told you to establish your presence in social media in well known social networks, but that doesn't mean you should restrict yourselves from other forms of social media. Once you are stable with the your fan page and corporate account move on to YouTube, Google+, LinkedIn etc. because you never know where you can find your audience. They will be present anywhere in the webosphere.
Social media presence is an art, you must acquire it and utilize it carefully. It is more like a two-edged sword; if you handle it carelessly then it will be hazardous to you.
I have not said it all.
Want to enhance the topic with your points? I will be happy to hear from you.
Jane runs a self-help blog Find All Answers on Blogging Tips, Relationships and Self Improvement. She wishes to share a couple of Bistro MD and Diet to go coupons from Coupon Triumph in which she is part of the team. Here you have them: bistro md coupon, diet to go coupon.