Creating blog content is probably the single most intimidating thing for would-be bloggers.
"What should I write about" is a common question from my blog visitors and email list.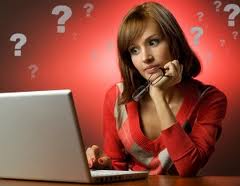 It's a fair question.
Those that tell you to write about anything going on in your business or your life are totally off base.
There's an About Page for people to get to know you.
Your blog posts should be written to help others, specifically your Target Prospects.
After all, the only reason that someone is coming to your blog is to GET HELP…
Not to learn more about what you did over the weekend.
Sure, you can mix it up a bit with some personal stories, but the primary purpose of your blog is to PROVIDE SOLUTIONS.
Creating Blog Content:  How To Come Up with Ideas?
Creating blog content can be challenging.
Sometimes it feels like the only ideas I come up with are things I've already blogged about.
So what to do in these situations?
I reach for my secret weapon.
Creating Blog Content that is Compelling:  My "Secret Weapon"
In the short video below, I reveal my "secret weapon" when it comes to creating blog content that is both useful and compelling to my audience.
It's especially good for those building a business Part Time, where TIME is your biggest asset.
Using this strategy, blogging is easy and fun to do… so take a look:
Here's how you can get What's Working Now for just $1.
Check it out and see if it doesn't help get rid of your blog creation fears.
And. oh by the way… reading WWN regularly will also make you a better marketer!
Special thanks to Ray Higdon and Diane Hochman for providing this tip.