As is customary at the end of each year, the "Best of" lists are popping up everywhere.  All over, you see lists of the best movies and best books of 2010, and my personal favorite, the New York Times Person of the Year (how do they pick this person?).   So, I decided this year to give my own personal award – my Personal Online Marketing Man of the Year for 2010.
And after careful deliberation, it ended in a tie.  There are two winners this year.
Mike Dillard

If you've been in the Network Marketing industry for any length of time, the name Mike Dillard is no stranger to you.  Mike has earned millions of dollars in MLM Network Marketing and Direct Sales over the years and is the founder of Magnetic Sponsoring and the online Network Marketing community, Better Networker.
Mike has been a personal mentor for me since I got started in Network Marketing. The very first book I purchased was his classic, Magnetic Sponsoring and I soon realized that this guy is a straight shooter who tells things like it is.  Since then, I've purchased virtually every product Mike has introduced into the market, knowing that he would overdeliver at every opportunity.  And I've never been disappointed.
Earlier this year, Mike turned over the reigns of Magnetic Sponsoring and Better Networker to concentrate on his newest interest, The Elevation Group.  Now, this is not a plug for you going out to buy this product tomorrow, but I will say that this is Mike Dillard  versus the Financial Crisis hitting the global economy.  In typical Mike Dillard fashion, it provides simple explanations of very complicated issues that anyone can understand.
Mike offers simple steps that anyone can take to get on the right side of the economy before it implodes, so that you can position yourself to survive (and even thrive) when everyone else will be scrambling for cover and afraid what the next day will bring.
Earlier in his career, Mike did all he could to help other Network Marketers succeed in their own business.  Now, Mike ramps it up and turns his focus to helping anyone who wishes to understand what's happening in the Financial world today, and how to protect their assets.
The Elevation Group, keep your eye on it.
Mike Klingler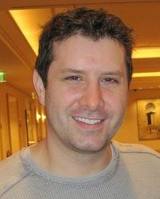 I've just recently been introduced to Mike Klingler's teachings and philosophy of the business of Online Marketing and I've found it to be both refreshing and honest.  In a world of Affiliate Marketers vying for every sale, promoting anything to their list just to make the next sale, Mike is different.
Over the last few months, I've witnessed Mike question new products for their worthiness to new and struggling marketers trying to succeed in the Industry.  I've seen him take on Top Earners, resulting in them showing the "big picture" as it relates to their products and in exactly what ways they will be useful.. and when they will not help.
This saves struggling marketers money (the same people who can least afford to lose it)  and projects an air of honesty into an industry that is often characterized by hype, mistrust, and in some cases, dishonesty.
Mike has been around a long time and has been a very successful Network Marketer and an Information Marketer, but what makes Mike Klingler stand out from the crowd is his honest, direct, take-no-prisoners style that I've found refreshing.  My own personal philosophy seems to align with Mike's in many ways.  I resonate with how he thinks and how he's trying to "clean up" the Network and Internet Marketing industries.
Mike Dillard vs Mike Klingler
These two giants faced off recently in an interview Klingler did with Mr. Dillard, challenging him on the worthiness of The Elevation Group.  In the 60 minute interview, Mike Klinger asked Dillard very pointed questions, such as "What makes you qualified to offer financial advice" and "Some feel they're too broke to benefit from all this – what do you say to them?"
The reason Mike Klinger went the extra yard to hold this extensive interview with Dillard, when he could have just as easily just blasted out his affiliate link to his list and made thousands of dollars?  Simple.  Mike Klinger is honest and he wanted to be 100% sure that this product was right for his audience.
Possibly more importantly, Klingler is training his disciples to "think for themselves", to stop being sheep following the herd.
He wants people to do their research BEFORE investing in a new product or course, even if it costs him some affiliate income.
And for that, Mike Klingler, you've earned my 2010 Personal Online Marketing Man of the Year.
How You Can Learn From Both
I have no affiliate link for The Elevation Group, so I will not benefit from this in any way.  But I want you to check out Dillard's Elevation Group for your own good.  And I want you to benefit from Mike Klingler's teachings as well.
So this is the best I can do for you:
Mike Klingler is promoting Dillard's Elevation Group, and is going to be providing some solid bonuses that will allow you to take advantage and learn from both leaders.  Klingler is offering a free webinar that will help you make a decision on purchasing Dillard's Elevation Group on Monday.
Take advantage of it.
Take Note
I don't know either Mike Klingler or Mike Dillard personally.  I've met Dillard once or twice at meeting, but I am pretty damn sure he has no idea who I am.  But that doesn't matter.  I don't need them to know me to learn from them.  They are my personal mentors and they don't even know it.
They probably won't care that they won my personal award. But I did this to point out to others the importance of finding mentors in your life, learning from others successes and failures, and finding others who push you to be better.
That is the essence of succeeding in anything you do.
To Your Success!